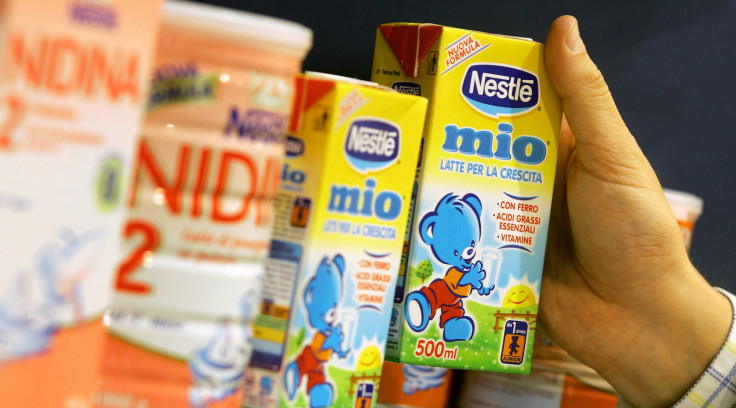 Nestle has won global rights to a diagnostic skin patch testing kit being developed by the French biotech group, DBV Technologies. The kit, codenamed Mag1c, will help find out if a baby will suffer from cow's milk protein allergy (CMPA).
The Vevey, Switzerland, headquartered company, is said to pay about €100m (£76.24m, $111.32m) for the rights. Of this, €10m will be paid upfront, while the remaining will be paid to DBV once the kit gets approved by healthcare regulators.
Apart from these payments, Nestle will also share a double-digit percentage of sales with DBV after getting the regulatory approvals for the kit, which are expected in 2021. Greg Behar, chief executive at Nestle's health science division, said: "This innovation can become the breakthrough diagnostic for CMPA."
While many babies show symptoms that suggest they are allergic to cow's milk, very few actually suffer from CMPA, diagnosing which is currently not only difficult but also expensive and unreliable. This has forced many parents to exclude dairy altogether from their children's diet, thus affecting Nestle, which relies heavily on milk and milk products for its sales, according to the Financial Times.
Analysts at JPMorgan said milk and baby formula account for two of Nestlé's fastest-growing businesses. While its infant nutrition products made up 10% of Nestle's group sales in 2014, the same accounted for 23% of the global infant milk market, thus indicating the importance of these products for the company.
With this deal, the food and beverage giant will benefit in two ways. On the one hand, the test might show parents that their kids do not actually suffer from CMPA and hence stop parents from removing cow's milk from their babies' diets, thus boosting sales of Nestle's milk and related products. On the other hand, parents of babies, who turn out to be suffering from CMPA, could be made to purchase Nestle's Althéra, Alfaré and Alfamino branded food products, which are in fact aimed at babies with food allergies.
Dr Pierre-Henri Benhamou, chief executive at DBV, said: "Combining DBV's innovative and proprietary technology with Nestlé Health Science's global presence and expertise in nutritional therapies is a synergistic approach that we believe has the potential to improve the overall health of our patients."