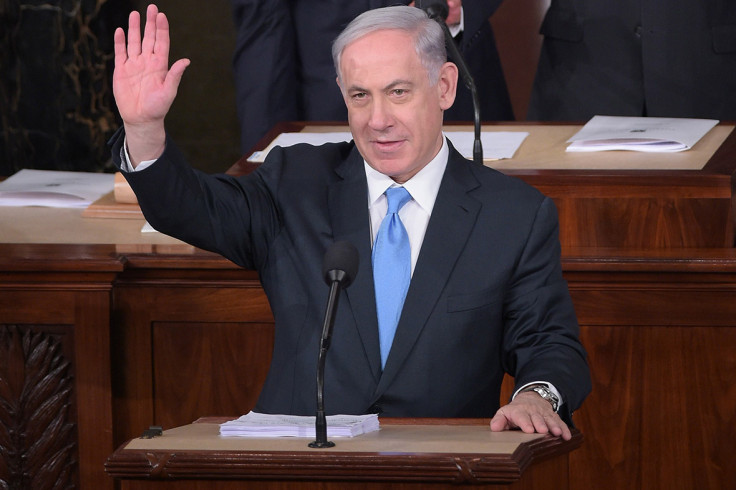 Benjamin Netanyahu has claimed victory in Tuesday's election in Israel as exit polls showed his Likud party tied neck and neck with the opposition.
As Israeli media reported that Likud and rival Zionist Unity - headed by Labour leader Isaac Herzog - had each gained between 25 and 28 seats in the 120 seat Knesset, Netanyahu took to Twitter to claim his victory.
"Against all odds: a great victory for the Likud. A major victory for the people of Israel," he said, an hour after the polls closed and before official results had been announced.
It remains to be seen whether Netanyahu or Herzog will be asked by Israeli president Reuven Rivlin to put together a coalition of smaller parties in order to get the required 61 seats in the Knesset, but Moshe Kahlon, a former Likud minister whose Khalon party gained between 9 and ten seats, will likely play the role of kingmaker.
He has as yet refused to pick a side, but his links to the Likud party and popularity with its base suggest that he could opt to back Netanyahu as PM. Others say that Netanyahu may align with Herzog and Livni to form a "grand coalition".
Either way, Tuesday's election saw Israel's Arab population make massive inroads into the Knesset, after uniting under Haifa lawyer Ayman Odeh in a Joint List. They gained 13 seats and will become the third biggest block in the Israeli parliament.
The results are likely to be announced later Tuesday or Wednesday but the building of a governing coalition could take weeks. The presumptive prime minister, whether Netanyahu or Herzog, has 30 days to reach a majority.