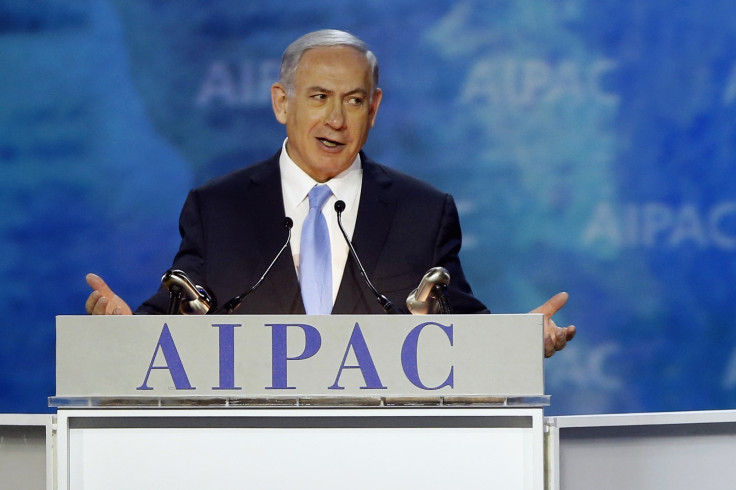 Israeli Prime Minister Benjamin Netanyahu has heaped scorn on Iran and its nuclear activities as he addressed a pro-Israel lobby in the US ahead of his Congress speech, which he claims is a "historic mission."
Netanyahu spoke to the 16,000-strong members of the American Israel Public Affairs Committee (AIPAC) in Washington reiterating that Iran, equipped with nuclear weapons, would pose an enormous threat to the Israeli state.
"Iran is the foremost state sponsor of terrorism in the world. As prime minister, I have a moral obligation to speak up in the face of these dangers while there is still time to avert them [from obtaining nuclear weapons]," he told the group.
The Israeli leader is set to address the US Congress at the invitation of the Republicans angering the Obama administration, who have engineered a strong offensive since the decision was taken. He is expected to make a similar speech at the Congress making a strong case against Iran.
He said he has no disrespect for the US President and his administration but continued: "We are no longer silent. Today we have a voice. And tomorrow, I plan to use that voice. I plan to speak about an Iranian regime that's developing the capacity to make nuclear weapons, lots of them."
Netanyahu's imminent Congress speech has created a deep rift between the US and Israel with the White House officials scrambling to criticise the Israeli leader's decision.
Speaking to the same anti-Iran lobby, US National Security Adviser Susan Rice – who earlier said Netanyahu's Washington trip is "destructive" – told the members of the AIPAC: "Given their support for terrorism, the risk for a nuclear arms race in the region and the danger to the entire global non-proliferation regime, an Iran with a nuclear weapon would not just be a threat to Israel, it is also an unacceptable threat to the United States of America."
Netanyahu's address has come alongside President Barack Obama's interview with Reuters deriding the Israeli leader's assessment of Iran.