Going to the cinema can be a stressful affair if you don't enjoy crowds, queues or overpriced popcorn, and while services like Netflix have given us a video library at our fingertips, new releases still take an age to get there. Enter the Prima Cinema Movie Player — a set-top box that will let you watch films on the same day they hit cinemas... for a mere $500 a pop.
The Prima Cinema Movie Player is a $35,000 (£25,000, €32,000) black box that sits under your television and lets you watch the latest film releases at the moment they land in cinemas. You can only buy it through an authorised dealer and you need to scan your fingerprint into the box every time you want to buy a film. If you can afford it, though, you get to download new releases in a video quality Prima claims is "twice the sharpness of Blu-Ray", alongside uncompressed, cinema-quality surround sound. What's more, Dolby support and 4K formats are also on the way to the service.

The company behind the box, Prima Cinema, says the box has been created as an alternative to the exclusive Hollywood film clubs members who get to watch theatrically released films at home (think industry insiders and A-list celebrities). Still, at $35,000 this isn't exactly the streaming box for the common film lover.
Firing up the box (presumably using a gold-plated remote) allows users to browse film libraries categorised as "new releases" and "coming soon". After making a selection – and paying a fee of $500 – the film of choice is downloaded onto the box in encrypted format, meaning no buffering during viewing. The box can hold up to 50 full-length movies, which works out at approximately 75 hours of sparkling blockbuster goodness. Connection speeds of 10Mbs are recommended, while 20Mbs or higher provides the best solution, according to Prima Cinema.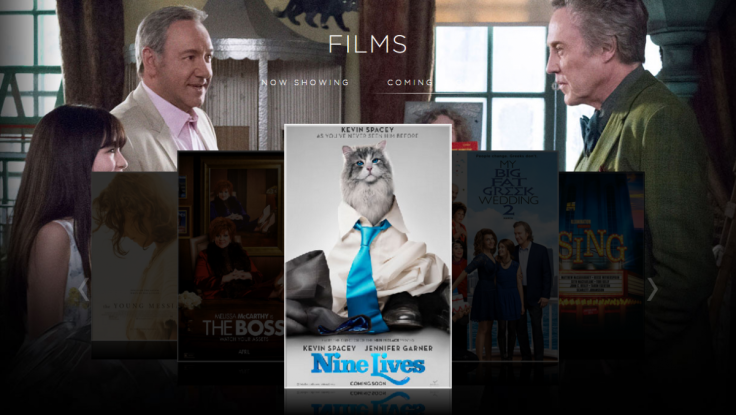 Flicking through the library of movies on the website there is a decent selection of stuff to watch with the latest blockbusters and upcoming flicks yet to hit the cinema. It won't rival movie services from Sky or Amazon for sheer volume, but the exclusiveness will be worth the price for some.
Prima Cinema's website reads: "Before Prima Cinema, only invited Hollywood insiders were able to view theatrically released films at home. No longer. Prima Cinema is the first premium entertainment company that delivers Hollywood films directly to your private home theater.
"Imagine never missing that critical opening scene ever again. Imagine the ability to watch a film anytime you want. Imagine having control over your film-going experience. With PRIMA Cinema, show times are a thing of the past."
We've been outraged in the past when Netflix increased its monthly subscription fee, but now that £1 difference is starting to look very, very trivial.