Prince fans still mourning the death of the legendary singer finally have some good news. It has been announced that a deluxe version of his 1984 classic album Purple Rain is to be reissued and a new greatest hits album featuring unreleased songs from his 'vault' are on the way.
According to the press release, the remastered record Purple Rain has been developed using plans that were "agreed [upon] with Prince before he passed away," and arrives in early 2017.
Additionally, greatest hits package Prince 4Ever will not only feature his old material but also Moonbeam Levels, a previously unreleased track. The song – which has been covered in concert by Elvis Costello and can be found on YouTube – may be familiar to Prince aficionados.
There is a good chance that many fans of the Kiss crooner will find themselves drenched in nostalgia when Prince 4Ever goes on sale on 22 November.
The entertainer died on 21 April 2016 following a self-administered overdose of the powerful painkiller, Fentanyl.
It is too early to say whether the soul singer will enjoy the same success as the likes of Elvis Presley, Tupac and Michael Jackson from beyond the grave. Earlier in October the king of pop Jackson was crowned the highest-earning dead celebrity of the year with a staggering fortune of $825m (£676m) in 2016.
Prince made his debut on Forbes' list at number five with earnings of $25m (£20m) over the last year but could rank higher 12 months from now with his Paisley Park home – where he died – set to open to the public as a museum from December.
Prince 4Ever complete tracklist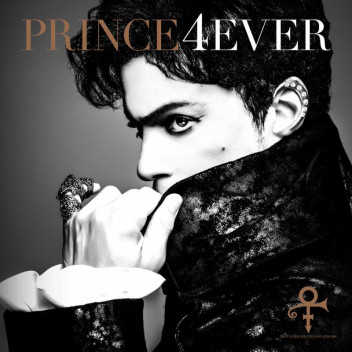 01 1999
02 Little Red Corvette
03 When Doves Cry
04 Let's Go Crazy
05 Raspberry Beret
06 I Wanna Be Your Lover
07 Soft and Wet
08 Why You Wanna Treat Me So Bad
09 Uptown
10 When You Were Mine
11 Head
12 Gotta Stop (Messin' About)
13 Controversy
14 Let's Work
15 Delirious
16 I Would Die 4 U
17 Take Me With U
18 Paisley Park
19 Pop Life
20 Purple Rain
21 Kiss
22 Sign 'O' The Times
23 Alphabet Street
24 Batdance
25 Thieves In The Temple
26 Cream
27 Mountains
28 Girls & Boys
29 If I Was Your Girlfriend
30 U Got The Look
31 I Could Never Take The Place of Your Man
32 Glam Slam
33 Moonbeam Levels
34 Diamonds and Pearls
35 Gett Off
36 Sexy MF
37 My Name Is Prince
38 7
39 Peach
40 Nothing Compares 2 U