Prince dies at 57: Music legend found dead at Paisley Park home in Minneapolis
Music pioneer Prince has died aged 57, his publicist has confirmed. Paramedics attended the pop star's home at Paisley Park in Minneapolis on Thursday morning (21 April) following reports that a person had died.
Carver County Chief Deputy Jason Kamerud said police responded to a medical call at 9.43am. A coroner was also sent to the vast complex, where Prince recorded his music. He was found "unresponsive in an elevator" and pronounced dead at 10:07 am.
Prince's publicist, Yvette Noel-Schure, confirmed the sad news of his passing in a statement which read: "It is with profound sadness that I am confirming that the legendary, iconic performer, Prince Rogers Nelson, has died at his Paisley Park residence this morning at the age of 57."
He was hospitalised with flu symptoms last week when his private jet was forced to make an emergency landing in Illinois. His appeared a day later at a Paisley Park show but did not sing.
Prince started his music career in the 1970s and went onto huge critical and commercial acclaim as a songwriter, instrumentalist and performer. He would stun audiences with impromptu concerts, varied wide vocal range and imperious guitar play. He fused genres including rock, R&B, soul, funk and disco in a career that spanned five decades.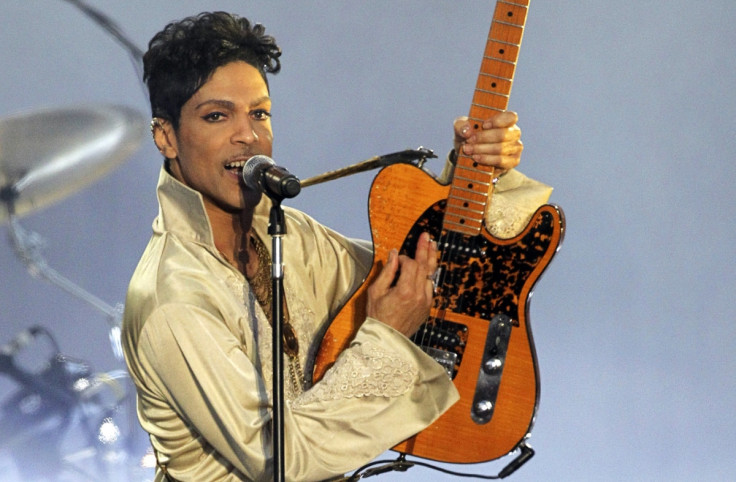 His first album, For You, was released in 1978 followed by Dirty Mind (1980) and Controversy (1981). His breakout album came in 1982 with 1999 before Sign o' the Times (1987) confirmed him as one of the most versatile and unpredictable musicians around.
He sold more than 100m albums worldwide, with 1984's Purple Rain, the soundtrack to the film of the same title, his highest-selling before his sudden death. His only UK No. 1 came with 1994's The Most Beautiful Girl In The World.
Prince, whose full name was Prince Rogers Nelson, was born on 7 June 1958, in Minneapolis, Minnesota. His father was a pianist and songwriter and his mother was a jazz singer. He was signed to the Warner Brothers music label as a teenager and became an international superstar with hits including Purple Rain, When Doves Cry and Kiss.
By the mid-90s, at the start of a fractured relationship with record company Warner Bros, Prince changed his name to a symbol depicting both male and female genders. It was during this time he became known as The Artist Formerly Known As Prince.
For someone who would go on to be lauded as a genius, his first release barely made a ripple in the US charts, landing in at 163 in the US charts. His next album, 1979's self-entitled Prince, went platinum in America and went in at No. 22 in the charts. In total he recorded 39 studio albums, the last of which was his HITnRUN double-album released last year.
He won seven Grammy Awards, a Golden Globe and an Academy Award. In 2004 he was inducted into the Rock and Roll Hall of Fame and performed what is widely considered to be the greatest Super Bowl half-time show in history during a torrential downpour in 2007.
A prolific recording artist, it is said Prince had up to 100 hours of unreleased music stored at his Paisley Park studio and hinted he would one day open the vault for his fans.
Stars from the music and entertainment world including Madonna, Justin Timberlake, Cyndi Lauper, Jennifer Lopez, Chaka Khan, Samuel L. Jackson and Celine Dion have been paying tribute to the artist. President Obama said he and wife Michelle joined the millions of fans around the world in mourning the 'creative icon.' Prince was no. 1 on iTunes 45 minutes after he died.

An autopsy will be conducted on Friday (22 April) as an investigation continues into the circumstances of his death.

© Copyright IBTimes 2023. All rights reserved.