A bipartisan group of lawmakers have introduced a bill on Tuesday (4 April) that aims to protect US citizens' digital privacy at the country's borders. The bill would require law enforcement officials to obtain a warrant before searching Americans' phones, laptops and other devices at the US border, including airports and border crossing.
It would also prohibit border agents from denying Americans and permanent US residents' entry into the US if they decline to share their account passwords or passcodes.
"Americans' constitutional rights shouldn't disappear at the border," Democratic Senator Ron Wyden from Oregon said in a statement. "By requiring a warrant to search Americans' devices and prohibiting unreasonable delay, this bill makes sure that border agents are focused on criminals and terrorists instead of wasting their time thumbing through innocent Americans' personal photos and other data."
Wyden introduced the Protecting Data at the Border Act alongside Republican Senator Rand Paul from Kentucky in the Senate. Democratic Representatives Jared Polis from Colorado and Adam Smith of Washington sponsored it in the House along with Republican Blake Farenthold from Texas.
In March, NBC News reported phone searches by border agents have mushroomed in the past few years, spiking from less than 5000 in 2015 to almost 25,000 in 2016. In February 2017, 5000 devices were searched by border agents according to DHS officials.
NBC's investigation found 25 instances in which US citizens reported border agents at airports and border crossings demanding that they hand over their phones and passwords or unlock the devices.
The proposed legislation also comes as the Trump administration considers more extreme vetting procedures and aggressive searches of travelers' digital devices and information. The Wall Street Journal reports that visa applicants to the US may be forced to reveal their financial data, social media passwords and stored contacts on their cellphones.
In February, Secretary of the Department of Homeland Security John Kelly told Congress that visitors to the US could be asked to hand over their social media passwords as part of enhanced security measures.
"As the Supreme Court unanimously recognized in 2014, innovation does not render the Fourth Amendment obsolete," Senator Paul said. "It still stands today as a shield between the American people and a government all too eager to invade their digital lives."
Representative Polis said the US government should not have the right access Americans' personal electronic devices "without probable cause."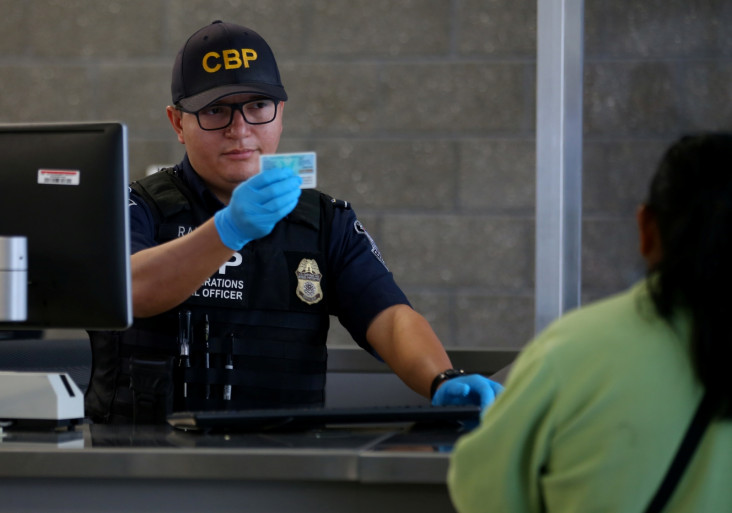 Privacy advocates and groups praised the proposed legislation given the significant rise in digital device searches at the US border.
Greg Nojeim, director of the Center for Democracy and Technology, warned that a cellphone search or a look into one's social media accounts is a "direct look behind the curtain that covers the most intimate aspects of your life."