In its latest move on immigration, the Trump administration is focusing on reducing fraud in the H-1B visa programme, which currently grants highly-skilled foreign workers jobs in the US. The announcement by US Citizenship and Immigration Services (USCIS) comes as the federal government begins to accept H-1B visa applications for the 2018 fiscal year.
"The H-1B visa programme should help US companies recruit highly-skilled foreign nationals when there is a shortage of qualified workers in the country," the statement by USCIS said. "Yet, too many American workers who are as qualified, willing, and deserving to work in these fields have been ignored or unfairly disadvantaged."
In a separate announcement, the Justice Department also cautioned employers petitioning for H-1B visas not to discriminate against US workers.
"The Justice Department will not tolerate employers misusing the H-1B visa process to discriminate against US workers," acting Assistant Attorney General Tom Wheeler of the Civil Rights Division said, according to The Hill.
William Stock, a Philadelphia-based immigration lawyer and president of the American Immigration Lawyers Association, told NBC News that the announcements indicate the Justice Department will make immigration prosecutions a priority.
"We are seeing the Department of Justice (DoJ) and the immigration service use their public communications to try and emphasise the possibility of violations of the programme, not the positive uses of the programme," Stock said.
The USCIS said it will now "take a more targeted approach when making site visits across the country to H-1B petitioners and the worksites of H-1B employees".
The agency will focus on cases where USCIS cannot validate the employer's basic business information through commercially available data; employers that have a higher ratio of H-1B workers than US workers; and employers petitioning for H-1B workers who work off-site at another firm's location.
Stock noted: "Those three ingredients mean they are prioritising going after the IT consulting community, particularly smaller IT consulting companies."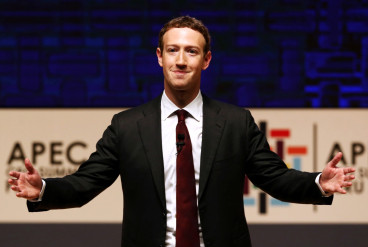 According to NBC News, USCIS has conducted random site visits since 2009 to identify abuses by employers. On Monday (3 April), it also announced it had set up a dedicated email address to report H-1B visa fraud.
White House Press Secretary Sean Spicer said the developments were consistent with President Donald Trump's continued efforts to enforce laws that protect American workers.
The move could further strain the relationship between Trump and Silicon Valley, which claims the visa programme helps fill gaps in its workforce. Leaders in the tech industry have long called for a programme expansion as part of comprehensive immigration reform, The Hill reported.
The US has an annual cap of 85,000 for H-1B visas, including 20,000 for foreign workers with US advanced degrees. A lottery system is used to decide who receives the visas, which last up to three years at the sponsoring company. According to NBC News, H-1Bs can be extended by an extra three years.