The City of Seattle announced on Wednesday (29 March) that it will file a federal lawsuit against an executive order signed by US President Donald Trump which aims to take funding from so-called "sanctuary cities" if they do not comply with federal immigration enforcement.
The executive order, called "Enhancing Public Safety in the Interior of the United States", was signed by Trump in the early day of his presidency after a campaign where he pledged to be tough on illegal immigration.
The order accused the sanctuary cities of causing "immeasurable harm to the American people and to the very fabric of our Republic". The order also stated that White House policy will be to "ensure that jurisdictions that fail to comply with applicable Federal law do not receive Federal funds, except as mandated by law".
Seattle is the second sanctuary city to file a lawsuit against the executive order, after San Francisco. Both have cited the US constitution's 10th amendment, which deals with the divide between state and federal powers.
The office of the mayor of Seattle, Ed Murray, said that the lawsuit makes two main arguments against the order, the first being that it violated the 10th amendment. The second argument is that the city does not violate federal law as it does not refuse to share information. Instead, it prohibits employers from inquiring into immigration status, meaning there is no information to share.
"Seattle will not be bullied by this White House or this administration and today we are taking legal action against President Trump's unconstitutional order," the mayor said.
"We have the law on our side. The federal government cannot compel our police department to enforce federal immigration law and cannot use our federal dollars to coerce Seattle into turning our backs on our immigrant and refugee communities.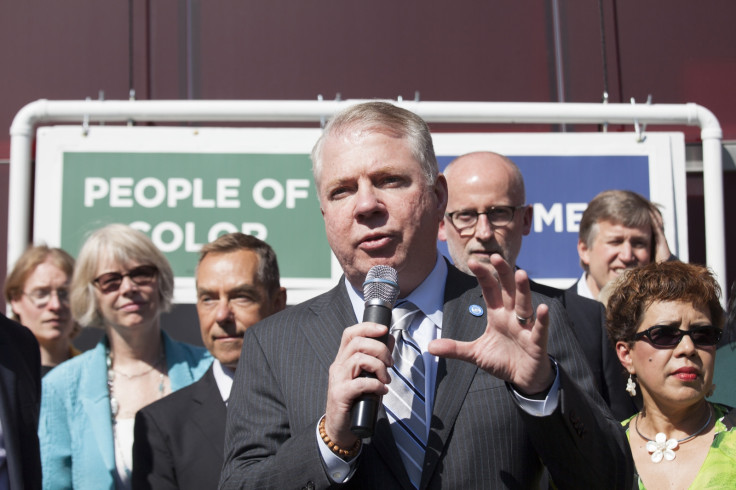 "We simply won't do it. We are proud to be a welcoming city that is inclusive of all our residents. We are a safer and more prosperous city because of our immigrant and refugee communities and we will continue standing with them."
Seattle City Attorney Pete Holmes accused the White House of "sabre-rattling" that was "causing real harm in America's cities".
"This lawsuit represents Seattle's attempt to mute histrionics in favour of a plain statement of the law," Holmes said, before adding a dig at Trump's favourite social media habit: "I hope the president will refrain from tweeting his legal opinion before our courts have an opportunity to do so."