New England Kit: Launch Line-up Suggests Liverpool Ace Raheem Sterling Is Heading to World Cup in Brazil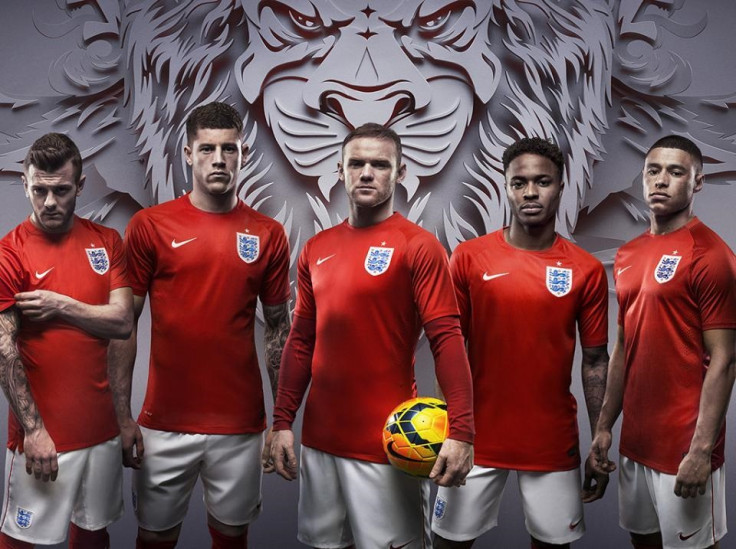 Raheem Sterling might need to check his passport is in date after a Nike advert for England's World Cup kit suggested he could be on the plane to Brazil.
Sterling had been cast in the 'possible' category for England manager Roy Hodgson's 23-man World Cup squad.
But the 19-year-old winger, who tormented Tottenham Hotspur during Liverpool's 4-0 rout of the north London side on Sunday, could have been elevated in Hodgson's thoughts following an impressive cameo against Denmark at Wembley earlier this month.
He now stands shoulder-to-shoulder with one of England's World Cup certainties, Wayne Rooney, as well as other expected inclusions, Arsenal's midfield duo Jack Wilshere and Alex Oxlade-Chamberlain, in the Nike advert.
But Sterling only needs to look to his right in the image to see who he might be competing against for a World Cup ticket.
Ross Barkley was similarly destructive at the weekend as Everton overcame Fulham 3-1 and the central midfielder has been touted as possible successor to Steven Gerrard in the England set-up.
The 20-year-old has made two more appearances for England than Sterling with a modest tally of three, but is better deployed through the middle.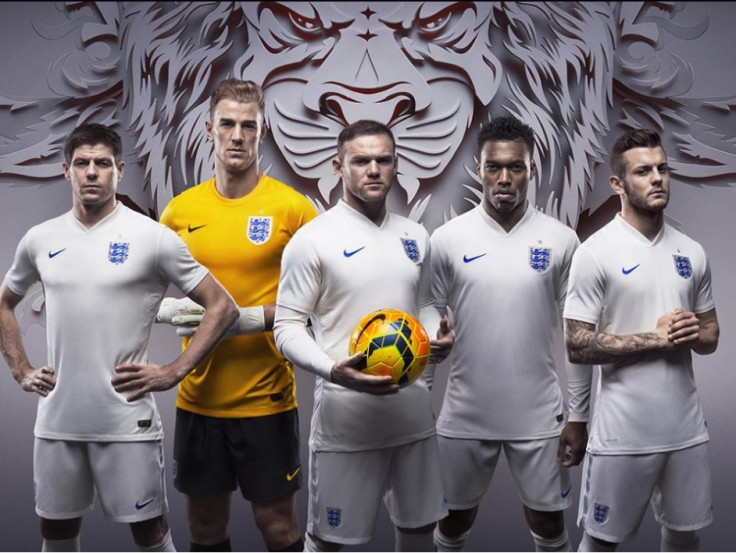 Too early to call?
While the pospect of an attacking line featuring Rooney, Sterling and Barkley would be an enticing one for England fans who yearn for a more offensive line-up, the Nike parade does throw up some doubts.
Wilshere is still recovering from the broken foot he sustained during England's 1-0 friendly victory over Denmark, and faces a race against time to prove his worth in the Premier League run in.
Adam Lallana, who set up the winning goal against the Danes, has been a revelation in Southampton's ascent this season but is missing from the photocall, even though he, like eight out of the ten players involved in the ad, wears Nike football boots.
And while Oxlade-Chamberlain owes his all-but certain inclusion to the absence of Theo Walcott through injury, Sterling and Barkley might still have to prove their worth to Hodgson during the climax of the season to earn a spot on his teamsheet when England delve into the Manaus jungle to face Italy in their opening World Cup match on 14 June.
© Copyright IBTimes 2023. All rights reserved.