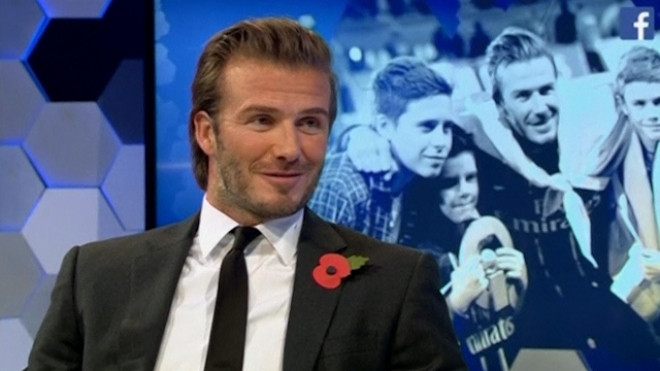 David Beckham has returned from a two-week expedition to the Amazon rainforest for a BBC documentary about Brazil.
The former England captain, who is otherwise accustomed to the finer things in life, has been camping out in the jungle, as he offers a rare insight into life in the Amazon.
The 90-minute film sees him camping and fishing along with three fellow travellers Dave Gardner and Derek White, and filmmaker Anthony Mandler.
Charlotte Moore, the channel's controller, said: "In this special documentary for BBC One, David Beckham embarks on a top secret expedition to the Amazon that will see him encounter the other side of Brazil and journey through the tropical rainforest, a TV first for the global icon."
Helen Jackson, the managing director for content at BBC Worldwide added: "This is an unforgettable documentary set in the heart of the dense Amazon rainforest following David Beckham.
"Through his eyes, audiences will experience life in the jungle, something so distant from David's life on and off the pitch and in the glare of the world's media."
The as yet untitled film is to be screened by BBC One in June, to coincide with the football World Cup.
The world famous footballer and fashion icon is reportedly hoping to forge a career in television as a presenter, in a bid to add another aspect to his professional undertakings.
He will also be seen in a special edition of Only Fools And Horses for Sport Relief.
The father-of-four's trip to Brazil came as it was announced that he would be spearheading a new campaign for Jaguar in China.