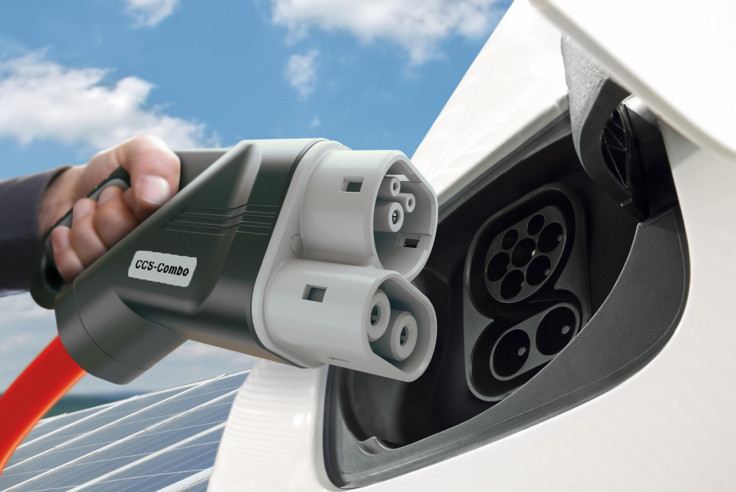 BMW, Daimler, Ford and Audi and the Volkswagen group, including Audi and Porsche, have entered into a joint venture to bring a high-powered electric car charging network to Europe.
The network will be used to help electric car owners drive long distances along major routes in "almost all" European countries, and offer power levels of up to 350kW, more than double that of Tesla's Supercharger network.
A network of 400 charging sites will form what is being described as an "unprecedented collaboration" of car makers to "form a brand-independent network" for charging infrastructure.
While no car is currently capable of recharging at 350kW (most are around 50kW, with Tesla ahead at 120kW), members of the joint venture believe such charging rates will be possible towards the end of the decade. The 400 charging sites will be completed by 2020, the car makers claim.
'As convenient as petrol stations'
A statement from the joint venture says: "The goal is to enable long-distance travel through open-network charging stations along highways and major thoroughfares, which has not been feasible for most [electric vehicle] drivers to date. The charging experience is expected to evolve to be as convenient as refuelling at conventional gas stations."
The joint venture will bring the same charging experience currently enjoyed by Tesla drivers to owners of all other electric vehicles. Until now, Tesla has led the way by building its own network of free-to-use charging stations, but which use proprietary technology and are only available to Tesla drivers.
As for everyone else, they have until now been restricted to charging at home or at a network of charges at offices, in car parks and scattered across city and town centres. Driving long distances on these networks is currently a problem due to a lack of chargers along the continent's motorways.
The situation is the same in the UK, and while the joint venture refuses to talk about individual countries for now, a Ford spokesperson told IBTimes UK: "The initial focus will be on the main axles between the metropolitan areas of the most populated European countries. Subsequently, almost all European countries should become part of the network."
Audi chairman Rupert Stadler said: "We intend to create a network that allows our customers on long-distance trips to use a coffee break for recharging...With this cooperation we want to boost a broader market adoption of e-mobility and speed up the shift towards emission-free driving."
The companies involved intend to "make substantial investments" to create the charging network. The founding partners (BMW Group, Daimler, Ford and Volkswagen Group) will be equal partners in the joint venture, other car makers will be encouraged to participate in creating the network.
Ford CEO Mark Fields said the network "has the potential to transform the possibilities for electric driving."
BMW chairman Harold Kruger said: "The joint venture is another major milestone clearly demonstrating that competitors are combining forces to ramp-up e-mobility."