It's sold out online, queues are already forming at the Apple stores and by Friday morning we're expecting it to only get worse, so where can you get a new iPad on launch day without the fuss?
PC World has told the International Business Times UK that it will be selling the new Retina screen-toting iPad from midday tomorrow, 16 March, but Pocket-Lint is reporting that some flagship stores - including Tottenham Court Road - will start selling them at 12:01am, a full eight hours before the Apple stores open. This is highly unlikely however as Apple will not want others to start selling it before they do at 8am, which they have confirmed as the time the Apple stores will open for business in the UK.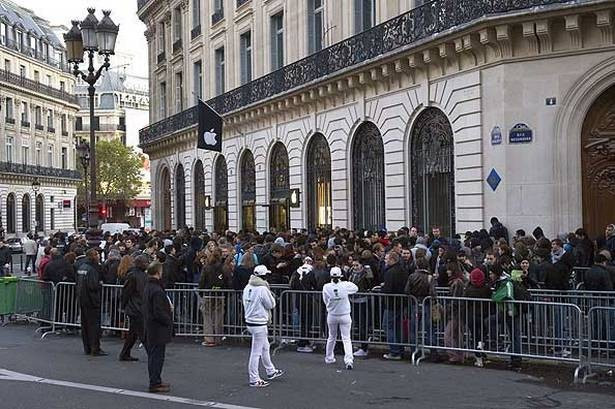 The iPad 2 was also available to buy at PC World on launch day back in March 2011, but we don't recall any midnight or early openings, so the Tottenham Court Road shop could well be jumping the gun here.
Apple will start selling the new iPad at 8am local time in all of the launch countries on 16 March, but if you want to guarantee getting one you'll have to be up early - we're seeing reports that Apple staff are expected to manage queues from as early as 4am.
Despite accidentally advertising the new iPad for £50 earlier this week, Tesco no longer has the tablet on its website, and is instead selling the iPad 2 range for between £70-£80 below price including the 32GB and 64GB version of the iPad 2, which Apple are no longer offering online or in its stores. Upon calling Tesco we were greeted with a recorded message stating that, due to high depand for the new iPad, Tesco "is unable to provide specific stock information."
Department store John Lewis has told the International Business Times UK that it will be selling the new iPad online from 12:01am on 16 March, but online stock will be limited, with an employee telling us that "they will sell out in a few minutes...you better have fast broadband."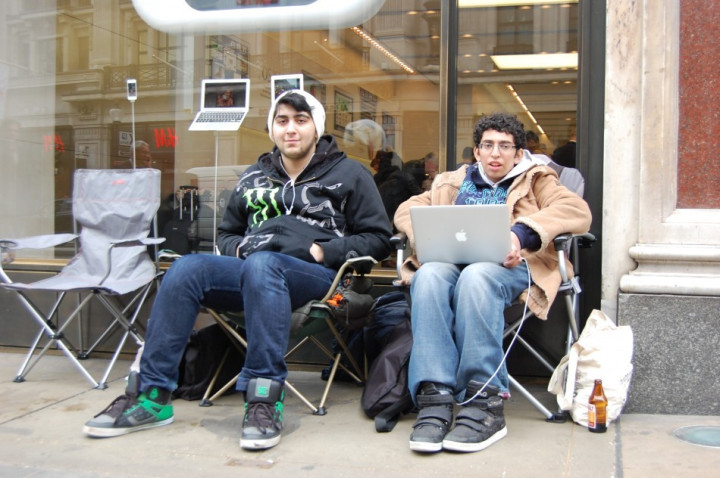 John Lewis will also be selling the new iPad in store from its regular opening time of 9:30am. The department store is always a good bet for electrical devices such as the iPad, as it offers a free two-year warranty with all purchases, double what Apple offers.
Argos also claims to have iPad stock ready to roll on 16 March, but will not be opening early and online orders cannot be placed (as of the morning of 15 March).
If you're set on going to an Apple store for the big 8am launch, then we suggest avoiding the tourist hotspots of London's Regent Street and Covent Garden, which see hundreds of eager fans queue up overnight (or fives days in advance in some cases) for the latest Apple products.
Of the London stores, Westfield Stratford should be reasonably quiet, as will the Bental Centre in Kingston, where we picked up an original iPad back in 2010, half an hour after it went on sale.