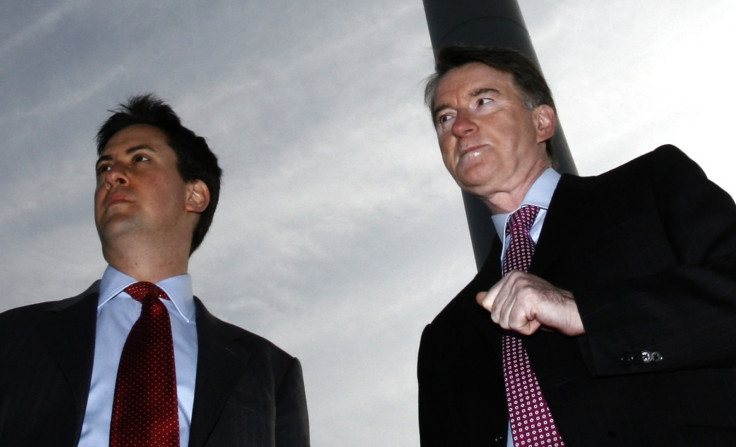 Labour grandee Lord Mandelson has cast doubts over Ed Miliband's hopes of winning a majority at the general election, in another intervention from the co-architect of New Labour.
The former business secretary claimed people are "unhappy with what is on offer" and "[there will] almost certainly be a stalemate hung Parliament in two months' time".
"They are therefore shopping around in politics in a way that the large parties are ill-equipped to deal with and which will almost certainly deliver us a stalemate hung Parliament in two months' time," Mandelson said at a Retail Week event.
When the 61-year-old was asked if Labour would be doing better "if it had a leader the public liked better", he replied: "Do you think your product would be better if you changed the wrapping? It depends what you think people are voting for. People are voting for more than simply the personification of a party."
The comments come after a survey from YouGov showed Labour are two points behind the Tories (33% vs 31%) in the opinion polls. The study, which questioned more than 1,500 voters, also put Ukip on 15%, the Liberal Democrats on 8% and the Greens on 6%.
Justine Miliband attempted to boost the party's popularity by giving her first major TV interview. The barrister and working mother warned her husband, Ed, would face "really vicious" persona attacks in the run up to the 7 May vote.
"I think it's going to get worse. I think over the next couple of months it's going to get really vicious, really personal," she told the BBC. "But I'm totally up for this fight and I thought about the reason why, and the reason is this goes way beyond Ed as an individual.
She added: "I think it's about whether decencies and principles count for something in political life. It's not just about Ed, it's about every single politician that tries to do the right thing despite personal attacks. If you ask me why I am up for a fight, I am fighting not just for Ed but I am fighting for a principle of decency in public life."