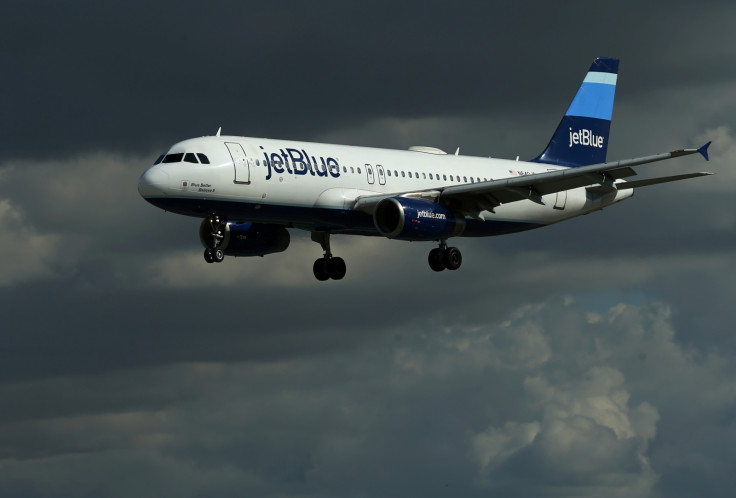 A nurse from New Jersey has been credited with saving the life of a fellow airplane passenger just nine months after entering the medical profession.
Courtney Donlon, 22, was fast asleep aboard her JetBlue connecting flight home from Fort Lauderdale, Florida when the cabin crew came over the tannoy system asking if anyone had any medical experience.
"I stood up and went over to the flight attendant. As soon as I identified myself as a nurse, they let me start assessing the woman in distress," she told MyCentralJersey.
"I introduced myself — told her I was Courtney and I worked at Robert Wood Johnson and what kind of floor I worked on so she would start to trust me a little bit. I told her she was in good hands. From there, I assessed her pain.
"Also, I was trying to think a step ahead — if she loses consciousness or a pulse and I have to give CPR. I was thinking how do I make what I do have here work.
"She had shooting pain that went up her left arm up her neck and down her shoulder blade. That's really characteristic of a myocardial infarction, a heart attack, in women."
Donlon asked more about her medical history, discovering this was the first time she had experienced this type of pain.
After treating her with aspirin, Donlon convinced the pilot that the plane needed to make an emergency landing so the woman could be brought to a hospital.
The pilot was eventually convinced, landing the plane 20 minutes later in Charleston, South Carolina.
"I got off the plane and onto the tarmac with her. She was nervous," Donlon said. "I gave a report to the paramedics. She asked me to get off with her and hold her hand until she was with the paramedics.
"She was travelling alone. And we really created a trusting relationship — a bond. She felt safe, I hope, that she was under my care."
It wasn't the flight home Donlon had expected after enjoying a week-long vacation in Florida.
The exact status of the patient remains unknown, but Donlon hopes she will reach out to her soon.