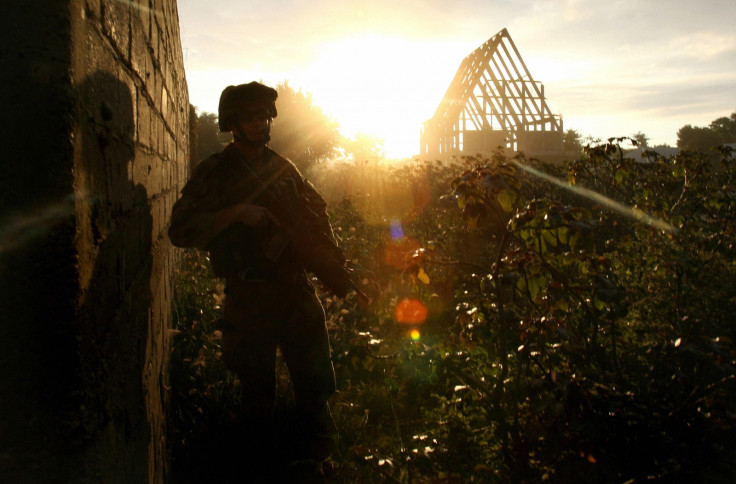 A new SAS unit has been training in secret for months as the country's first line of defence against any terrorist attacks on British soil.
Codenamed Blue Thunder, after unmarked helicopters which can fly anywhere in the country, these elite soldiers will be dispatched at the direct order of Home Secetary Theresa May to trap and eliminate terrorists still at large after carrying out an attack.
The Daily Express reports that 70 hand-picked special forces soldiers have been "rehearsing a variety of terror scenarios", by raiding abandoned buildings and training at nuclear power stations and ports. The unit's existence has come to light in the wake of last week's terror attack in Brussels, which claimed the lives of 31 people and injured hundreds more.
The mobile unit was specifically designed to respond to incidents across the country rather than just London and the south east. It will work directly under the command of counterterror police, operating alongside seven police liaison officers, based at three secrect military airfields and two unnamed provincial airports.
An Islamic State (Isis) plan to attack four UK cities including Bath, Brighton and Ipswich was foiled in January by RAF intelligence officers working in tandem with GCHQ. Messages between two pilots talking in coded Arabic were intercepted and understood to reveal a plot to smuggle chemical and explosive weapons into Britain in the wake of the Paris attacks in November 2015. It is plots like this that the unit has been designed to foil.
The Blue Thunder unit's Dauphin helicopters will be supported by an Apache helicopter gunship kitted out with cameras in order to give field commanders the best intel on any situation.
Meanwhile, though Britain's terror alert level hasn't risen, Operation Temperer is now in effect, placing as many as 5,000 extra plain-clothes soldiers on the streets of Britain's key cities. their brief is to mingle with crowds at targets like metro stations and shopping centres to look out for suspicious behaviour.