A federal contractor working for the US National Security Agency (NSA) has been arrested and charged for allegedly stealing classified government property that, if disclosed, would cause "exceptionally grave damage" to the national security of the United States.
The "property" in question, according to legal filings released by the Department of Justice (DoJ), included six top secret documents produced by the NSA in 2014. It is believed the data included source code used by elite US hackers to target computers in Russia, China and Iran.
But who exactly is the man at the centre of the controversy? From Snowden 2.0 to Russian mole to unassuming government worker: speculation continues to swirl about the motivations of the theft and the suspected links to the 'Shadow Brokers' incident in September, which leaked a number of key NSA hacking tools to the world. Here's what we know so far.
Who is the suspect?
The contractor who stands accused of the NSA theft has been named as 51-year-old Harold Martin, known as Hal to his friends. Like Edward Snowden, the NSA whistleblower who stole troves of documents related to global surveillance programmes in 2013, he was employed by Booz Allen Hamilton – a consultancy firm with close links to US intelligence.
Martin's background is in the US military and prior to his work at the Department of Defence and the NSA he was an officer in the Navy. As noted by the New York Times (NYT), and evidenced via his personal LinkedIn profile, he was working on a years-long dissertation as part of an ongoing PhD in Computing at the University of Maryland, Baltimore County.
While details about his most up-to-date work remain thin, intelligence sources have told The Daily Beast that Martin was assigned to the NSA's elite hacking division, known as Tailored Access Operations (TAO), which specialises in infiltrating rival computer networks and devices.
Interestingly, Booz Allen Hamilton only terminated Martin's employment after it learned of his arrest. This means that - despite heavy investment to protect against the idea - the NSA may have had a potential "insider threat" long after Snowden made his infamous disclosures.
How was he found and what did he allegedly steal?
Harold Martin was arrested at his home in Glen Burnie, Maryland, by the FBI late on Saturday 27 August, prosecutors said. Armed with search warrants, investigators searched the house, two storage sheds and his car which uncovered the stolen classified data, they said. In legal filings released on 5 October, the DoJ singled out six sensitive documents alongside "allegedly stolen property of the United States" with a value in excess of $1,000 (£790).
Officials said the digital media found contained "many terabytes of information", reported the NYT. Court documents added: "These documents were produced through sensitive government sources, methods, and capabilities, which are critical to a wide variety of national security issues. The disclosure of the documents would reveal those sensitive sources, methods, and capabilities."
The type of data allegedly stolen by Martin has led to some speculation that the classified information could be the same NSA toolsets recently leaked by a group called The Shadow Brokers, yet the link was not clarified in the legal filings.
In August, many theories emerged about the source of the NSA exploits, with one prominent hypothesis being that an "insider threat" was involved. In one tweet, Edward Snowden added fuel to the fire, saying: "This is huge. Did the FBI secretly arrest the person behind the reports NSA sat on huge flaws in US products?"
What was the motive?
Despite arresting the NSA contractor back in August, authorities are still trying to find out the motive for the leak. Reports indicate the investigators are still unsure whether, if he did take the material, Martin passed it to a third party, simply downloaded it to take home, or if it was actually leaked. Several officials with knowledge of the case have said it does not resemble a "traditional espionage case".
The Washington Post revealed that the FBI's Behavioural Analysis Unit is now working on a psychological assessment. "This definitely is different. That's why it's taking us a while to figure it out," said one source.
One former senior US government consultant, speaking under anonymity, told NBC News: "We'd heard for weeks that there was another insider at the NSA, a Snowden-like character. I don't think anyone has any idea yet how much damage has been done. They will do a complete evaluation of what he had access to."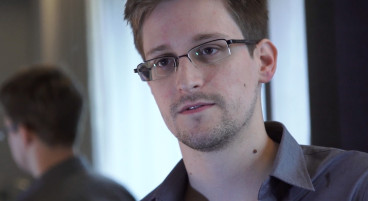 According to John R. Schindler, a former NSA analyst who has long argued there are 'moles' within the NSA, the "vast majority" of people who take classified data from the workplace are "up to no good".
In a blog post, he noted: "[It was] most likely espionage. They often stash the purloined secrets in their residence for safekeeping until they can pass them to an adversary spy service, usually in exchange for cash."
Others are not so sure, with one source telling the NYT that Martin does not fit the usual definitions of an insider threat and is unlikely to have similar ideals to Snowden. The FBI is also reportedly probing the idea that he obtained the files but had "no intention" of passing them on. The suspect's lawyer, James Wyda, added there is "no evidence that Hal Martin has betrayed his country" and called the charges "mere allegations".
In any case, the defendant appears to have partially admitted to wrongdoing. "Martin stated that he knew he did not have authorisation to retain the materials at his residence or in his vehicle," read the FBI affidavit. "Martin stated that he knew what he had done was wrong and that he should not have done it because he knew it was unauthorised."
What will happen next?
The investigation will continue, with Martin facing up to 11 years in prison if convicted – one year for unauthorised removal and retention of classified materials and a further 10 for theft of government property. In the meantime, the FBI filing states the suspect remains detained.
A White House spokesperson said the case was a reminder that protecting classified information is vital. "This is certainly a situation that the Department of Justice takes seriously, as evidenced by their complaint," spokesman Josh Earnest said on 5 October. "This is also a situation that President Obama takes quite seriously."