Tens of thousands of police and soldiers are set to be on the streets of Europe's capitals for the New Year's Eve celebrations (31 December 2015) following an intelligence tip-off that terrorists are planning to carry out an attack in a European city.
The tightest security has been put in place in Brussels and Paris, where the Islamic State (ISIS) attacks of 13 November were planned and then executed. In the Belgian capital, the annual fireworks display and festivities have been cancelled because of direct security threats.
Two individuals linked to a biker club alleged to have Islamist sympathies have been arrested on suspicion of planning an attack in Grand Place Square in Brussels, as well as police and military targets. The pair, linked to the Kamikaze Riders motorcycle gang, are believed to have been inspired by IS rather than directed by the terror group.
In Paris – which remains under a state of emergency following the attacks in November – 11,000 security and rescue personnel are to be deployed for New Year's Eve. Le Monde reported that soldiers, police and the emergency services would be on a high state of alert, but that traditional public gathering on the Champs-Elysées would go ahead as planned.
"The state of the terrorist threat is ongoing, even if there is no specific new threat to the Paris area or our capital of which we are aware," Paris police chief Michel Cadot was quoted as saying.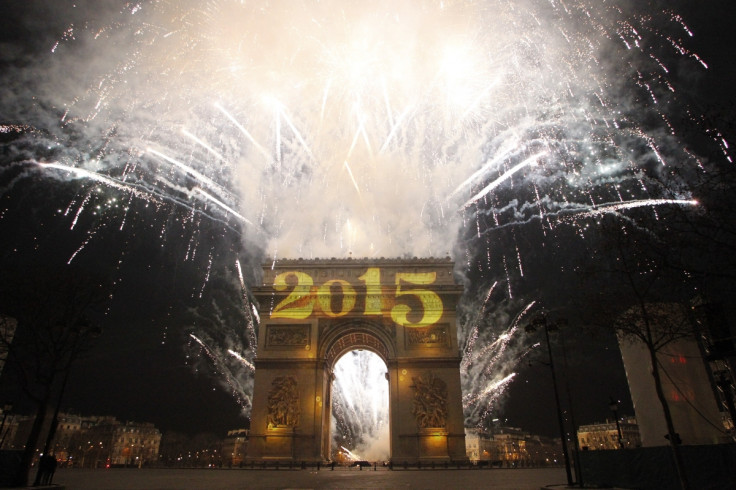 In London, the Metropolitan Police is to deploy around 3,000 officers on to the streets of central London as tourists and revellers usher in the New Year, cancelling leave for more than 2,000 armed officers.
The Mayor of London, Boris Johnson, has urged Londoners to continue with their celebration plans despite the unprecedented security operation. "From our fantastic fireworks on the banks of the Thames to thousands of events in pubs, clubs and restaurants across the city I'd urge Londoners and visitors alike to get out there and soak up the best we have to offer," the mayor said in a statement.
Security is also being stepped up in Berlin to counter the Europewide threat. Deutsche Welle reported more than 1,000 police officers and security stewards aer to be deployed between the Brandenburg Gate and the Victory Column — the mile-long central avenue in the German capital where hundreds of thousands will gather to watch New Year's Eve fireworks. The area is to be fenced off, with backpacks and bags banned from the events.
Similarly in Vienna, where police were alerted to the Europewide threat, security services are on emergency. Police in the Austrian capital have said in a statement: "There could be bomb or gun attacks between Christmas and the New Year's Eve at sites where people gather in large groups." They also warned of the risk of an attack in Europe.
In an unprecedented move, authorities in Russia have shut Red Square for the New Year. However, officials in Moscow are being tight-lipped over the reasons behind the move. It has been reported that security in New Delhi is being increased for New Year's Eve, and 6,000 police officers are taking to the streets of New York City, where a million people gather to see in the New Year in Times Square.