New Year 2016: Threat of worldwide terrorist attacks may disrupt annual celebrations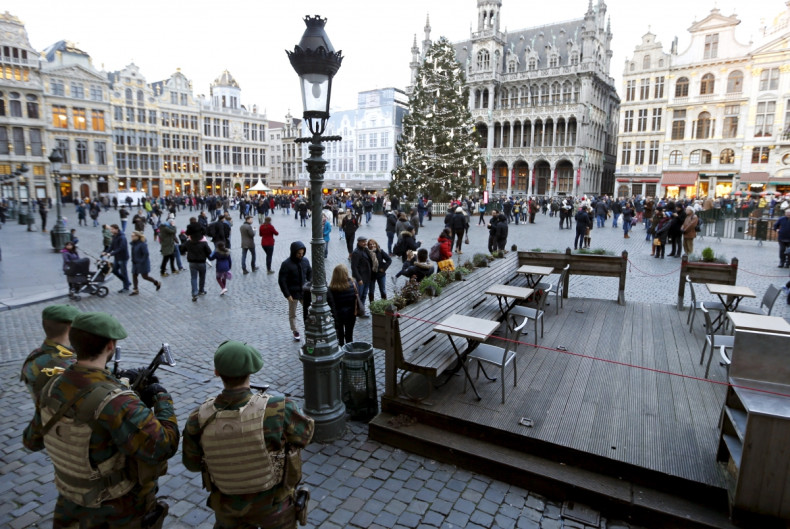 The world is on heightened alert over the threat of a terror attack today (31 December 2015) amid fears that Islamic State (Isis)-inspired terrorists may look to cause chaos during the global New Year's Eve celebrations.
Many police officers in cities throughout Europe, the United States and beyond have had their festive leave cancelled as concerns grow that a year ravaged by dozens of mass-casualty attacks could come to a close with another Paris or San Bernardino-style atrocity.
In the US, President Barack Obama was given an extensive briefing on the threat of an attack in major cities, including New York, Los Angeles and Washington. A staggering 6,000 officers are to be deployed in Times Square alone, although New York police commissioner Bill Bratton has insisted that officers "are not aware of any threat at this time that we deem credible".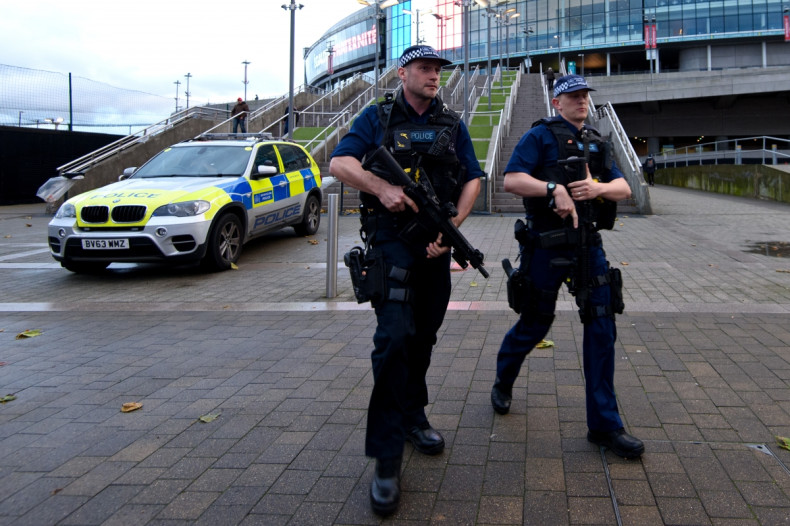 While officers ready police helicopters and speedboats in preparation for an instant response to any incident in the US, the priority is to limit the need for any response at all. As such, an unprecedented level of surveillance is to be on show throughout the day, with thousands of additional mobile camera units and radiation detectors deployed, CNN has reported.
In London, the Metropolitan Police said it is deploying around 3,000 officers in central London to protect the vast numbers of tourists and revellers taking to the streets. Road closures will come into force from 2pm.
In mainland Europe, security is tighter than ever, with authorities in Brussels and Paris calling off their annual fireworks displays that typically attract hundreds of thousands of people. Belgian authorities confirmed that its event would be cancelled after learning of an IS-inspired plot to attack the capital between Christmas and the New Year.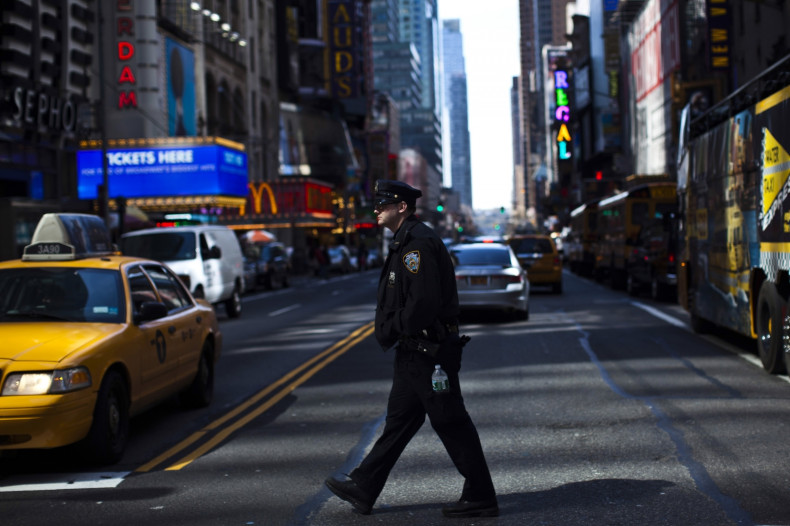 In Paris, where IS terrorists killed 130 people in an attack on 13 November, the annual Champs-Élysées fireworks display has been called off and an additional 11,000 police, soldiers and firefighters are set to be deployed on the streets. The annual public gathering on the famous street is to go ahead as planned, however, with mayor Anne Hidalgo saying that the city needs a celebration after what it has gone through in recent months.
Russian authorities are taking no such chances in Moscow, however, with the city's famous Red Square closed off to the public despite it being a traditional gathering place for tens of thousands of people wanting to see in the New Year. "It's no secret that Moscow is one of the choice targets for terrorists," Moscow's mayor, Sergei Sobyanin, said recently.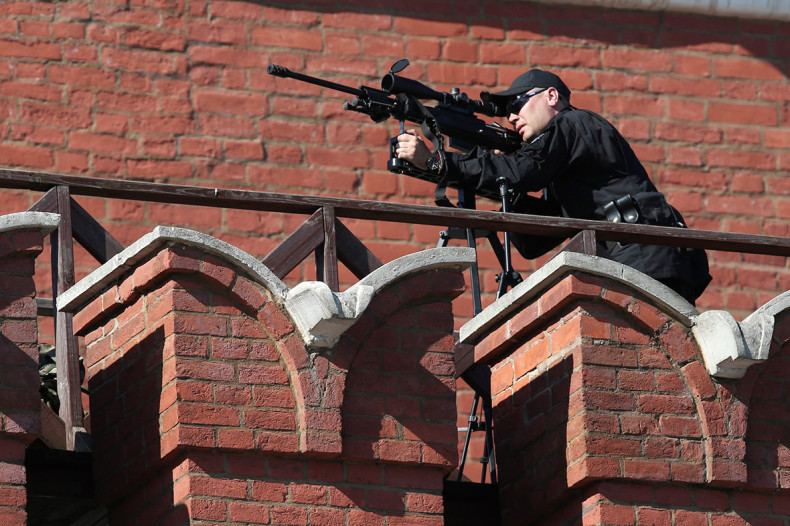 The authorities in Berlin, Madrid, Rome and other major European cities have deployed thousands of extra police and soldiers to patrol the streets on 31 December. Many Europeans have taken on social media to argue that while safety is of course hugely important, it is also vital that Westerners do not change their way of life due to the threats posed by terror groups.
Police in Turkey earlier in the week confirmed that two men – both reportedly Turkish nationals who had sworn allegiance to IS – had been arrested on suspicion of planning New Year suicide attacks in the capital, Ankara. The two apparently intended to stage an attack in the city's main Kizilay square, The Guardian has reported, where hundreds of people are expected to gather to celebrate.
Similar arrests were made in Indonesia, where two members of China's Uighur minority were arrested on suspicion of plotting New Year's Eve terror attacks in the capital Jakarta, according to Lebanon's Al-Manar. Police also arrested an Indonesian national near the capital for driving a car without a valid license, only to find several books about bomb-making in the vehicle.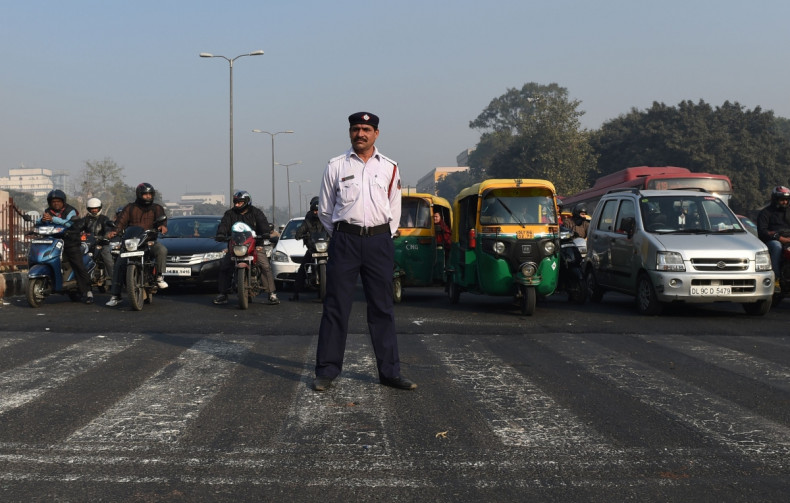 The Indian capital Delhi has also been put under tight security, with police ordered to carry out stringent checks on vehicles moving within the city. The measures come as intelligence suggests that 20 terrorists have entered the country from Pakistan and are planning an imminent attack.
Police are said to be monitoring restaurants, hotels and bars in the city and have established a number of checkpoints, according to broadcaster NDTV. The heightened state of security comes just weeks after the Delhi Police said that terrorist organisation Lashkar-e-Taiba was planning an attack on the capital that could mirror the massacre it carried out in Mumbai in 2008, in which 164 people were killed.
In Australia, the authorities confirmed that Sydney's massive New Year's Eve fireworks display would be going ahead as planned despite similar events being cancelled in Europe. Thousands of additional police officers have been called in to monitor the event, with soldiers and undercover officers moving among the crowds to ensure that New Year's Eve is a safe and family friendly event, according to the Australian.