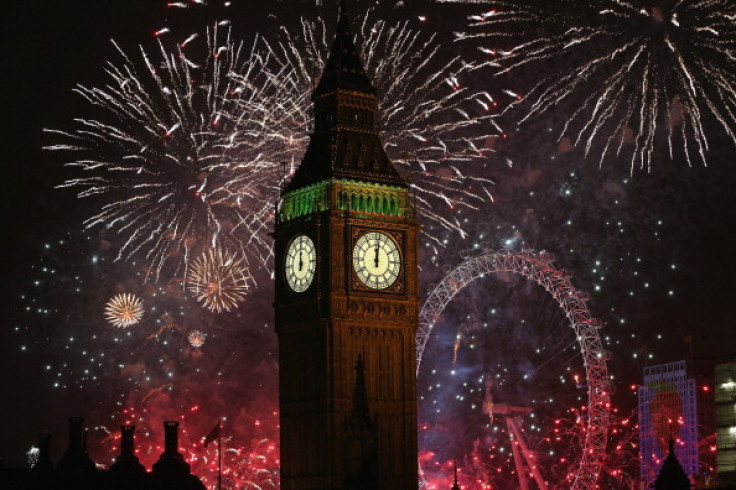 Metropolitan Police have warned people without a ticket to the New Year's Eve celebrations to stay away from several areas around Central London on Wednesday (31 December) night.
The news comes as the city gears up for the first ticketed fireworks display in an effort to prevent over-crowding that has been witnessed in recent years.
Previously, there was no ticketing and everyone could see the New Year's fireworks for free by the banks of the River Thames.
Met police spokesman for the New Year's Eve event, Superintendent Robyn Williams, said: "Our advice is not to travel into London if you don't have a ticket. If people are still considering coming to see the fireworks it will be extremely difficult to get around.
"Areas will be cordoned off for those with tickets and Parliament Square and Trafalgar Square will not this year be featuring large viewing screens."
An estimated 100,000 people have paid £10 each to witness the New Year fireworks near the River Thames.
Met police have warned that anyone without tickets will be denied entry into the viewing area between the Westminster Bridge on the north embankment of the Thames to the South Bank behind the London Eye.
Several opposition members of the London Assembly have criticised the ticketing saying, the event, "should be accessible to all".
London Mayor Boris Johnson has, however, defended the ticketing decision saying: "It is a spectacular show enjoyed by people up and down the country and around the world and we have brought in ticketing to ensure crowd safety on the night and the event's future sustainability.
"For anyone without a ticket, there are plenty of other celebrations taking place across the city and we are urging them to avoid the area."
Around 4,200 police officers will also be on duty across London with the London Ambulance Service preparing for their busiest night of the year, expecting in excess of 350 additional calls an hour.
Last year saw around 500,000 people gathered at the River Thames on New Year's Eve, some of whom were turned away by police due to safety concerns, reported The Independent.
A staff of 300 people are expected to set off the fireworks with 3,000 others delegated to manage the crowds on New Year's Eve on Wednesday (31 December).