London's Garden Bridge: Boris Johnson has final say after Thames floral bridge gets thumbs up from planners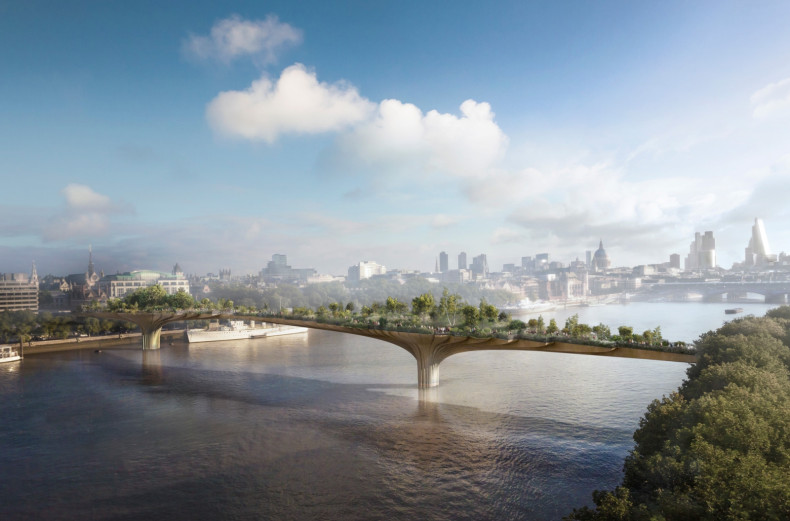 London Mayor Boris Johnson will have the final say on whether London's Garden Bridge will be built across the River Thames after Westminster planning officers gave the £175m project the green light.
Developer Heathwick Studio wants to build a bridge across the capital's famous river between Temple and the South Bank to "connect north and south London with a garden".
At a planning committee meeting last night council officers gave the scheme the thumbs up, despite concerns over maintenance costs and blocking views.
The design was already granted planning permission by Lambeth Council in November and last night gained support from Westminster City Council.
Plans will now go before City Hall to seek final approval before potential building work could start in December next year.
In its submission, the Garden Bridge Trust, a charity driving forward the plans, said 270 trees of about 45 species would be planted alongside shrubs, climbers, grasses, hedges and perennials.
It also predicted the bridge would attracted 1,613 tourists a day - 588,745 a year - to the area, on top of those who already visit.