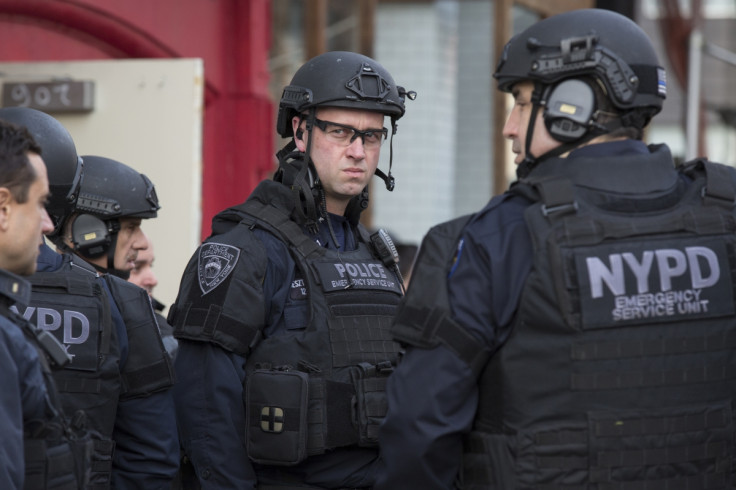 New York City conducted an anti-terrorism drill at an empty subway station in lower Manhattan on 22 November just over a week after the deadly attacks in Paris. The simulated subway shooting at the abandoned Bowery station included hundreds of emergency responders from the police, fire and federal Homeland Security departments.
The drill, which was planned well before the attacks in Paris, reportedly got the last-minute addition of an "attacker" wearing a suicide vest. "In New York City, we are, at this time, very well-prepared and continually improving that preparedness," Police Commissioner William Bratton told reporters.
According to ABC News, the three-hour active-shooter drill occurred in the trendy Soho neighbourhood and involved a mock call reporting a gunman on the subway station platform. The exercise involved 30 simulated straphangers at the station, of which a dozen suffered "critical wounds" and were removed by firefighters on think yellow plastic sheets. Law enforcement personnel was then tasked to take on the shooter.
First responders from the various agencies trained to work as a team, with communication and coordination being a top priority, ABC News reported. "There have been very significant improvements in that capacity since 9/11, also the coordination with the fire department," Bratton said.
The first scenario of the exercise involved a NYPD officer being shot in the leg in an incident involving two active shooters. The second scenario saw both shooters wearing suicide vests. The drill, which was funded by the Department of Homeland Security, allowed the agency to test technologies, including GoPro-like cameras worn by first responders and acoustic gunshot detection systems.
New York City Mayor Bill de Blasio praised the drill, calling the response "impressive," the Wall Street Journal reported. "This is how we defeat terrorism. This is how we prevent the impact of terrorism, its this kind of cooperation and this kind of teamwork," de Blasio said. "This is why this city is so fundamentally prepared for any situation."
Bratton told reporters that New York law enforcement authorities, along with Homeland Security, are working closely with Paris investigators to study the events of the 13 November attacks. The police commissioner said the city would send a law enforcement team to Paris following the investigation to learn from those operations.
The Islamic State (Isis), which has claimed responsibility for the attacks in the City of Lights, has also vowed to attack Washington DC and New York City. However, Bratton claimed that there is no specific threat against the city. New York, which will be hosting its annual Macy's Thanksgiving Day Parade on 26 November, will have thousands of officers patrolling the parade route.