Paris attacks: What new state of emergency laws 'restricting liberties' are French MPs introducing?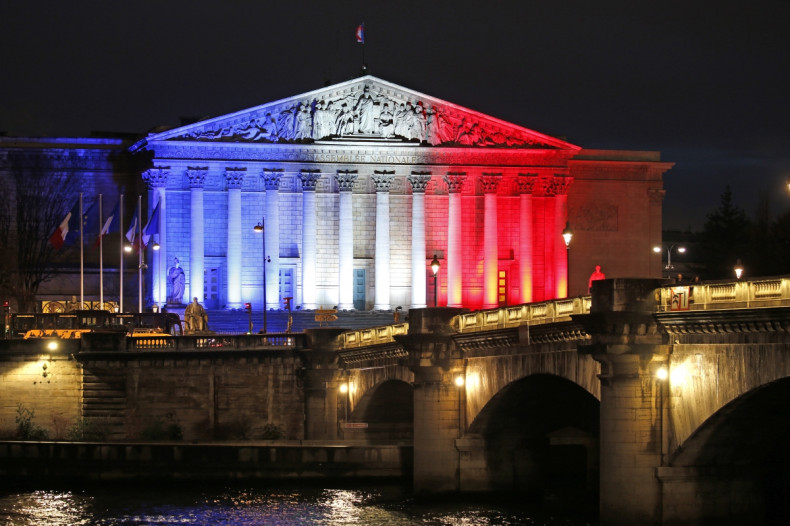 The French Senate is expected to approve an extension of the national state of emergency for three months, as President François Hollande prepares a major tightening of security laws in the wake of the 13 November terror attacks that killed 129 people in Paris.
MPs in the lower house of parliament overwhelmingly voted for the extension of emergency measures until the end of February (551 votes against six and one abstention) on Thursday, but the draft law still needs to be approved by the Senat today (Friday 20 November).
The current 1955 law on state of emergency gives certain powers to the security services and police to act without judicial oversight, but what do the new beefed-up emergency measures include?
A modification of the 1955 law that indicates the state of emergency can only be declared for 12 days. Under the new draft, this would be extended to three months. There had already been a exception to the law when, under President Jacques Chirac, the parliament approved a three-month extension of the state of emergency in 2005 following a series of riots that occurred in the suburbs of Paris and other French cities.
Broadened powers to immediately place under house arrest any individual if there are "serious reasons to think their behaviour is a threat to security or public order". This could also be applied to persons 'returning from Syria or Iraq'. Authorities will also be allowed to prohibit the individual to be either directly or indirectly in contact people also suspected of preparing acts affecting public order. Some individuals under house arrest may also be fitted with an electronic bracelet if they have been convicted of terrorist acts.
The possibility to dissolve groups or associations that "participate in, facilitate or incite acts that are a threat to public order".
The extended ability to carry out searches without warrants and to retrieve or copy data from any system found. MPs, lawyers, magistrates and journalists will be exempt.
An amendment proposing that the Interior Ministry may "take all measures to ensure the interruption" of a website "encouraging acts of terrorism or which glorify terrorism". Since February 2015, the Terrorism Act already states that the Interior Ministry can block sites inciting or advocating terrorism, even when the state of emergency is not declared.
Not included in the vote are a number of other measures which have also been put forward by Hollande, such as:
The potential introduction of measures including stripping French dual nationals convicted of terrorism of citizenship - a measure 93% of French people approve of (according to an Elabe survey published by BFM TV on Thursday).
The likely creation of specialist "de-radicalisation centres" for youths.
Before the vote on Thursday (19 November), Prime Minister Manuel Valls, told the French Assembly that the increased security measures were "a short-term answer", but also a sign of France's strength. He insisted the new state of emergency measures should be included in the French Constitution to "give it a sound legal basis".
"It's the efficient response of a democracy, a free country," he said, adding that other liberties could be temporarily limited. "We're at war."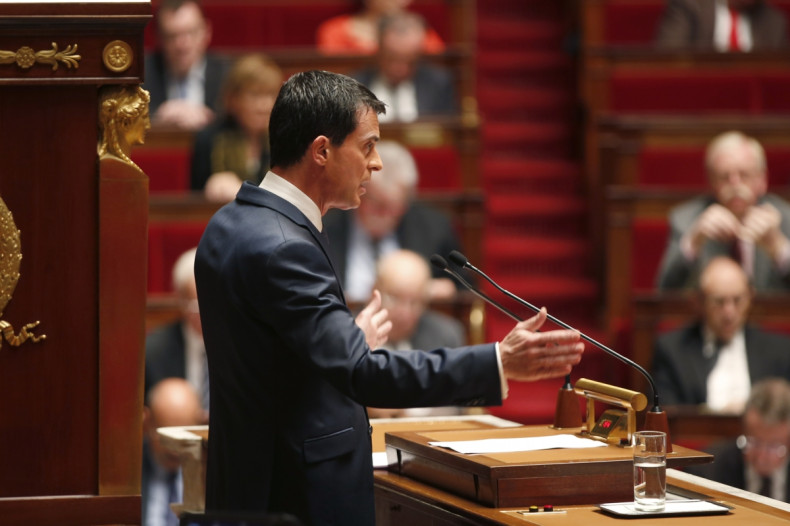 French people agree with restricted liberties
An MP from Hollande's Socialist party, Bruno le Roux, told the Assembly: "I think French people are ready for a certain, totally relative restriction of liberties, that is controlled and limited to a specific timeframe."
An Ifop poll published by Le Figaro and RTL radio four days after the attacks found 84% of French people were prepared to accept more controls and a certain limitation of their liberties to guarantee their security.
The survey also revealed that 59% of 910 French people interrogated agreed with Hollande and Valls' declarations that "France is at war", and with the risks and consequences that implies.
The Prefect of Police of Paris, Michel Cadot, announced that the ban on meetings and demonstrations will be extended to 22 November at midnight. "The demonstrations on the public roads are likely to constitute, in a context of high threat, a potential target for acts of a terrorist nature," the statement read.
UPDATE 2:43pm GMT:
The French Council of State rejected on Friday the proposal of stripping of citizenship five French dual-nationals convicted of terrorism. The demands were made "urgently" following the Paris attacks.