UK Defence Review: David Cameron proposes £178bn spend on new Armed Forces troops and jets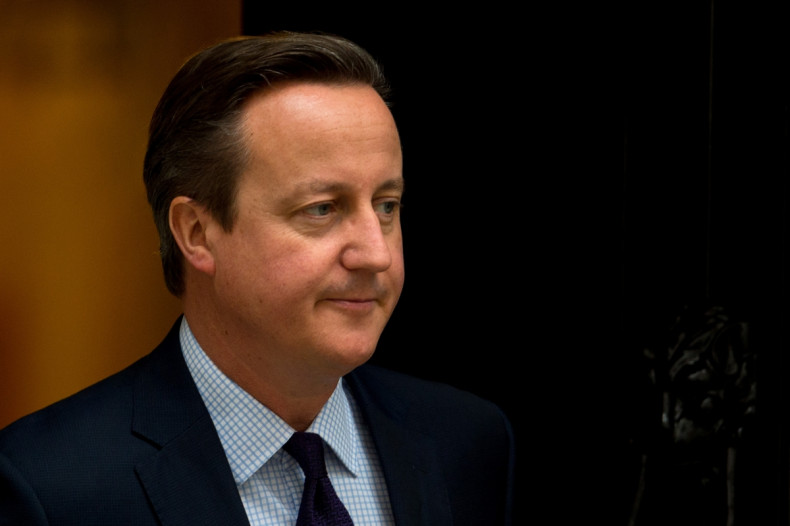 Prime Minister David Cameron has said that Britain will spend spend £178bn ($270bn, €254bn) on boosting the Armed Forces, counter-terrorism police and intelligence agencies over the next decade. Plans for the Armed Forces include two "strike brigades" of 5,000 troops each, two additional Typhoon squadrons, and an additional squadron of F-35 Lightning combat aircraft.
In an article for The Telegraph in today's (23 November) edition, the prime minister outlined his policy in the Strategic Defence and Security Review. Cameron said that the strategy will "go hand in hand" with the nation's economic security.
Cameron will set out a five-year strategic defence plan today which he claims will allow the country to not only face new threats by Islamic State (Isis) but also face the traditional state-based aggressors like Russia. The 2015 defence reboot, apart from the creation of the two strike brigades, will include:
investment in cyber defences;
30% increase in counter-terrorism work;
a £2bn hike in funding for special forces;
a £12bn increase towards equipment spending over the next decade;
reconfiguration of aid budget to focus on fragile states and regions;
extension of Typhoon aircraft's life to 2040; and
more than £2bn investment towards nine new Boeing P8 maritime patrol aircraft to fill the void in Britain's anti-surface ship and anti-submarine warfare capability.
"As a result, the United Kingdom will be the only major country in the world which is simultaneously going to meet the Nato target of spending 2% of our GDP on defence and the UN target of spending 0.7% of our GNI on development, while also increasing investment in our security and intelligence agencies and in counter-terrorism," he wrote.
Among all the provisions of the new proposal are plans to add 1,900 new staff to security agencies, increase investment in counter-terrorism police and incorporate a new generation of surveillance drones. Cameron outlined that under the Lancaster House Treaty, the UK will also "make a significant joint investment with France in developing unmanned combat air vehicles."
"Britain is fortunate to have some of the finest Armed Forces, counter-terrorism police and security services in the world," Cameron said. "This government will ensure they stay that way. Using our renewed economic strength, we will equip them to defeat the terrorist threat and help keep us safe for generations to come."
Battle against Isis
Following his trip to Paris to meet with French President Francois Hollande, Cameron will return to Parliament to convince dozens of Labour MPs to support air strikes against IS in Syria. The Parliamentary vote, which is expected to be called within the next two weeks, would go against Labour leader Jeremy Corbyn's opposition to the air strikes.