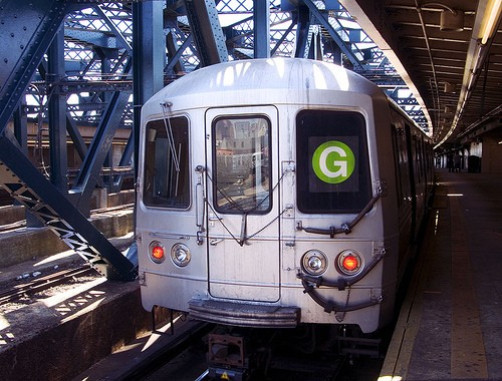 A drunk man died after urinating on an electrified third rail on a New York subway line.
The accident happened when the man completed the electrical circuit between himself and the track on the G train line in Brooklyn, police said.
According to investigators, Matthew Zeno, 30, and a friend were returning from a bar when he paused to urinate and inadvertently contacted the third rail.
His 26-year-old friend, who was not named by police, also sustained an electric shock while trying to save him.
Both men were taken to Woodhull Hospital, where Zeno died of cardiac arrest, officials said. The second man was listed in stable condition.
In April an Indiana man was killed after coming into contact with the electrified third rail when he was about to urinate on railway tracks in Evanston, Chicago.
Zachary McKee, 27, of Ossian, had climbed down to the tracks to urinate when he fell on to the rail, according to Evanston Police Department.