New York Attorney General Schneiderman has issued a warning to immigrant families in the state to be vigilant after reports of fraudsters impersonating immigration officers have risen following increased government deportation raids in recent weeks.
Schneiderman's office said that they had received reports of unsolicited calls and in-person encounters with fake immigration officers who attempt to extort money from immigrants.
Officers cited an example of one immigrant living in Queens, New York City, who was approached by four men dressed as agents of the US Immigration and Customs Enforcement (ICE) — the fraudster told the immigrant he would be detained if he did not hand over all his money.
"It is unconscionable for scam artists to prey on heightened fear in our immigrant communities by pretending to be ICE officers and demanding that families pay up in order to avoid deportation," said Attorney General Schneiderman in a press release.
"I urge communities to protect themselves by learning about these potential scams – and contacting my office if they suspect fraud. We will continue to use all of the tools at our disposal and bring to justice those who commit fraud against our immigrant communities."
Schneiderman's officer sent out a reminder that ICE officials will never ask for money and cannot threaten deportation should they not receive money; ICE and other government citizenship and immigration services added that they will also never ask for payment over the phone.
The warning comes as US politicians called for an explanation from legitimate ICE forces after a Mexican man without a criminal record, working in the US under the DACA scheme for people brought illegally to the country as children, was arrested and detained in Washington state.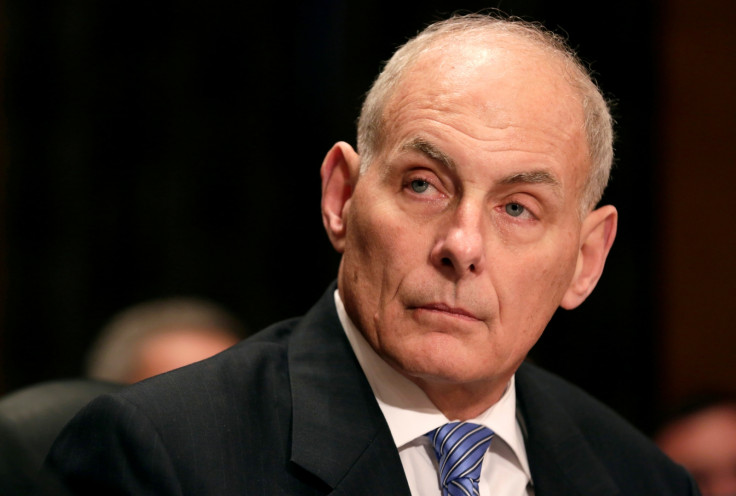 Secretary of Homeland Security, John Kelly, said in a statement on Monday that ICE officers in major cities had launched "targeted enforcement operations" that led to the arrest of over 680 people.
"President Trump has been clear in affirming the critical mission of DHS in protecting the nation and directed our Department to focus on removing illegal aliens who have violated our immigration laws, with a specific focus on those who pose a threat to public safety, have been charged with criminal offenses, have committed immigration violations or have been deported and re-entered the country illegally." Kelly said.