The Fire Department of New York (FDNY) has confirmed that a man lost a foot and possibly part of a leg in a small explosion in the city's famous Central Park at around 11am EDT this morning (3 July). Eyewitnesses at the scene said the victim was climbing a rock structure when there was a blast which left him seriously injured.
The blast occurred close to the city zoo at 5th Avenue and East 68th Street. There were initial fears the incident might be connected to the funeral of Nobel Prizewinner and Holocaust survivor Eli Wiesel taking place nearby, but that has been discounted. According to the FDNY there was a "partial amputation" and the young man was taken to Bellevue Hospital. Part of the park was evacuated following the explosion and bomb-sniffing dogs were at the scene.
WCBS's Sophia Hall, who heard the blast, said it appeared the man was with a small group of friends aged 19-21 from Washington DC. She spoke to one of the friends who said: "I don't know what happened. I don't know what happened."
They were walking near rocks when there was an explosion. The man's friends were in tears. The victim has not yet been named by authorities.
New York Times reporter Sarah Maslin Nir tweeted: "Outside Eli Wiesel's funeral I heard a huge explosion just now. Running into Central Park and found a young man with his left leg blown off."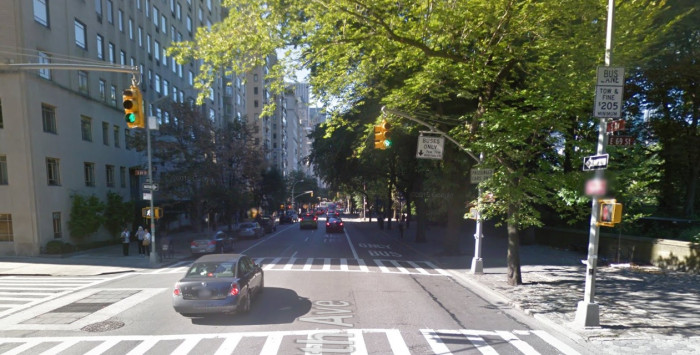 She added: "The young man is safely on his way to hospital. No official word as to what transpired. His friends said he was walking & stepped on something. Possible fireworks accident or other cause, no word on cause as this happened moments ago."
According to another reporter, Magdalena Doris, "Three friends were climbing on rocks in Central Park. One landed on something that caused small explosion. He was taken to hospital w/ leg wounds."