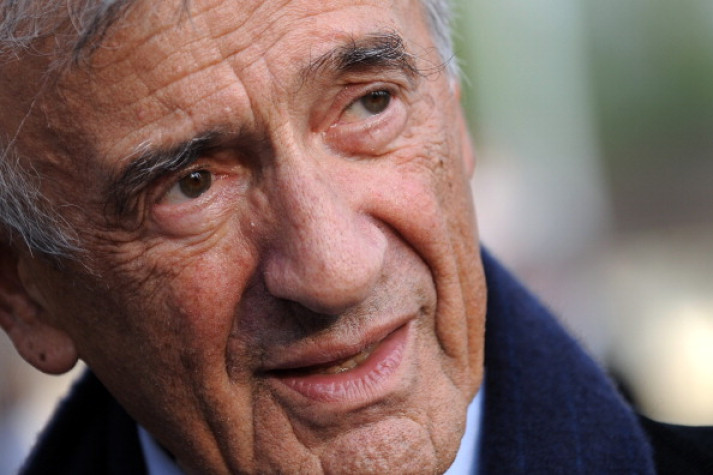 Holocaust survivor, author and activist Elie Wiesel has died, aged 87. Israel's Yad Vashem Holocaust remembrance centre announced his death in the US on Saturday (2 July).
The Nobel Peace Laureate had dedicated his life to documenting the brutal reality of the Nazi concentration camps, where he lost his mother, father and younger sister. He was a voice for the 6 million victims of the Holocaust, committing his life's work to preserving their memory.
Mr Wiesel was born in Romania in 1928. In 1944, the entire Jewish population in his home town of Sighet was deported to Auschwitz. He was 15-years-old and suffered the loss of each member of his family. His mother and one sister were killed in the Nazi gas chambers. His father died of starvation and dysentery in the Buchenwald camp. Two other sisters survived, along with Mr Wiesel.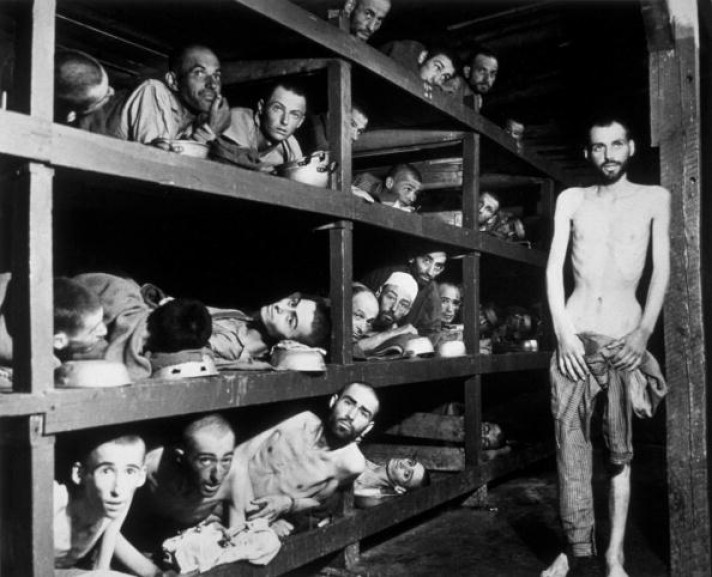 After the war Mr Wiesel lived in a French orphanage. Studying writing in Paris at the Sorbonne, he became a journalist and penned his first book Night, in which he recounted his horrifying experiences in the death camps - "the kingdom of hell" - where he bore witness to the worst of humanity.
His poignant words conveyed his own sense of purpose and duty to the millions of victims, including his own family, who did not live to speak their truth. He wrote: "For the survivor who chooses to testify, it is clear: his duty is to bear witness for the dead and for the living. To forget would be not only dangerous but offensive; to forget the dead would be akin to killing them a second time."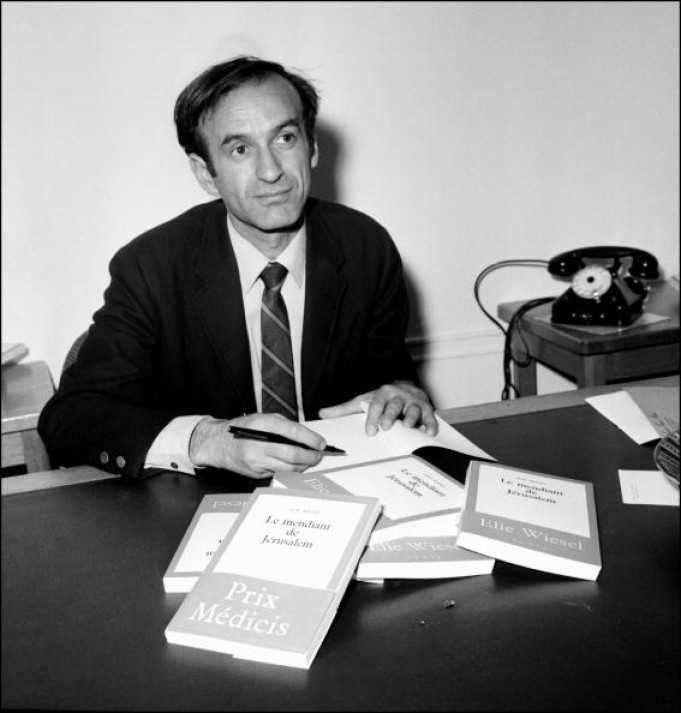 Mr Wiesel came to symbolise the ability of the human spirit to prevail In the face of inhumanity. "I belong to a traumatized generation, who often felt abandoned by God and betrayed by mankind, and yet I believe that one must not estrange oneself from either God or man," he said.
He went on to write more than 60 books and as an activist and an icon of peace, he joined hands with international leaders to denounce violence and the oppression of innocents around the world.
A citizen of the US since the 1960's, in 1985 he was awarded the Congressional Gold Medal by former US President Ronald Regan who said of Mr Wiesel: "His life is testimony that the human spirit endures and prevails."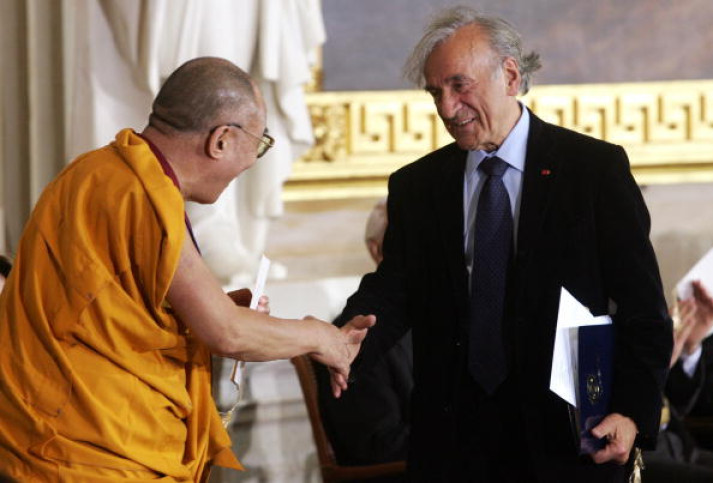 In 1986, he was awarded the Nobel Peace prize in recognition of his life's work in speaking out against inhumanity and injustice. The Nobel Committee praised Wiesel as a "messenger to mankind" and "one of the most important spiritual leaders and guides in an age when violence, repression and racism continue to characterize the world."
Accepting the prestigious award he said: "Whenever and wherever human beings endure suffering and humiliation, take sides. Neutrality helps the oppressor, never the victim. Silence encourages the tormentor, never the tormented."
Among his numerous accolades Wiesel was named as one of the Heroes & Pioneers of the 2006 TIME 100. He was awarded an honorary knighthood in Britain and in 2009, President Obama presented him with the National Humanities Medal.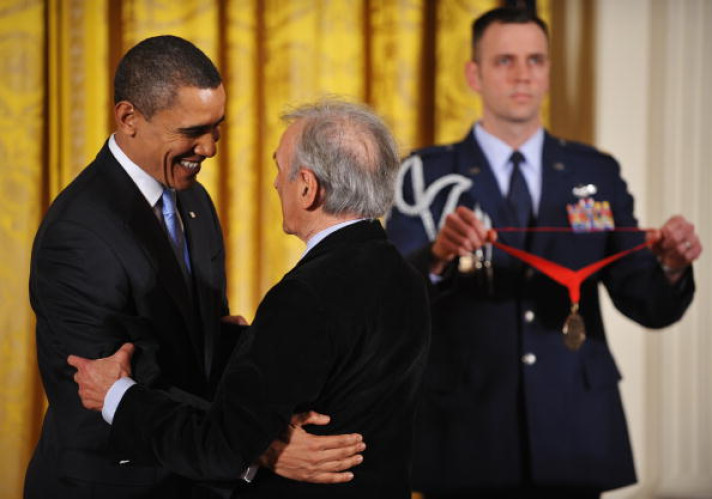 Acknowledging the many honours bestowed upon him in his lifetime he wrote: "I have already been the beneficiary of so many miracles, which I know I owe to my ancestors. All I have achieved has been and continues to be dedicated to their murdered dreams - and hopes."
Mr Wiesel established The Holocaust Centre which preserved the memory of the victims of the Holocaust and The Elie Wiesel Foundation for Humanity, a centre for education which aimed to "combat indifference, intolerance and education through international dialogues that promote acceptance, understanding and equality."
However, the foundation was to become one of the many victims of the Ponzi scheme run by New York financier Bernie Madoff.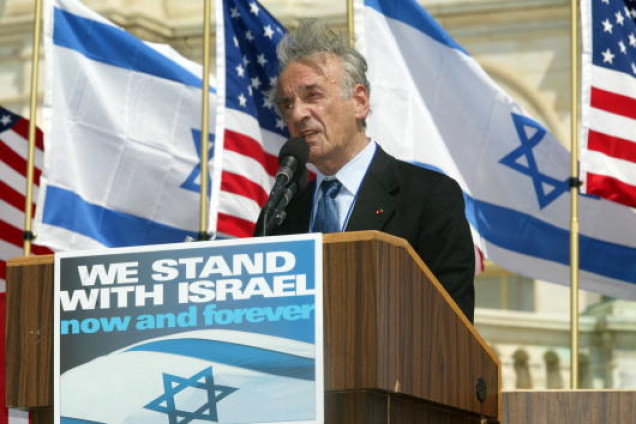 As news of his death was reported, President Obama paid tribute to Mr Wiesel, who he described as "a great moral voice of our time and a conscience for our world. He was also a dear friend. We will miss him deeply," he said.
Tributes poured in from IsraeIi leaders. Prime Minister Benjamin Netanyahu said in a statement. "Elie, a wordsmith, gave expression by means of his extraordinary personality and his fascinating books to the triumph of human spirit over cruelty and evil. In the darkness of the Holocaust in which our brothers and sisters perished – six million – Elie Wiesel served as a ray of light and a beacon of humanity that believes in the goodness of man. Jerusalem, the eternal capital of Israel, symbolized to him our ability to lift ourselves up from the very bottom to reach new heights," Netanyahu said.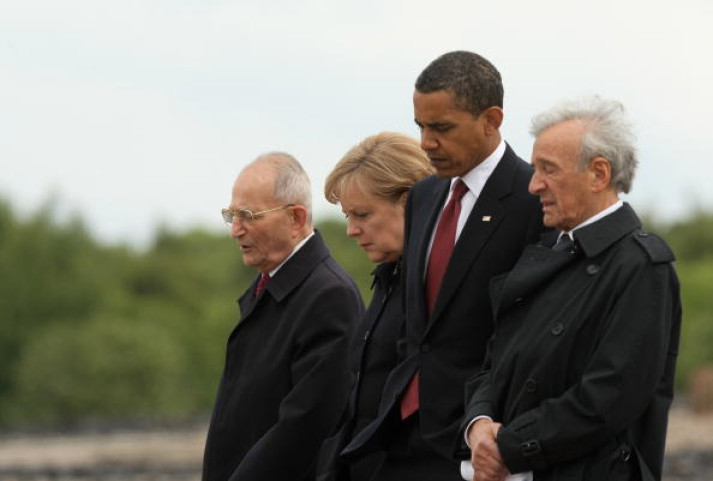 In his own statement, President Reuven Rivlin called Wiesel "a hero of the Jewish People, and a giant of all humanity. His life was dedicated to the fight against all hatred, and for the sake of man as created in the image of God – he was a guide for us all," Rivlin said.
Former President Shimon Peres said: "Wiesel left his mark on humanity through preserving and upholding the legacy of the Holocaust and delivering a message of peace and respect between people worldwide.
"I had the honor and privilege to personally thank him for his numerous years of work and for saving the world from apathy when I gave him the Presidential Medal on behalf of the State of Israel," Peres said in a statement. "May his memory be a blessing to us all."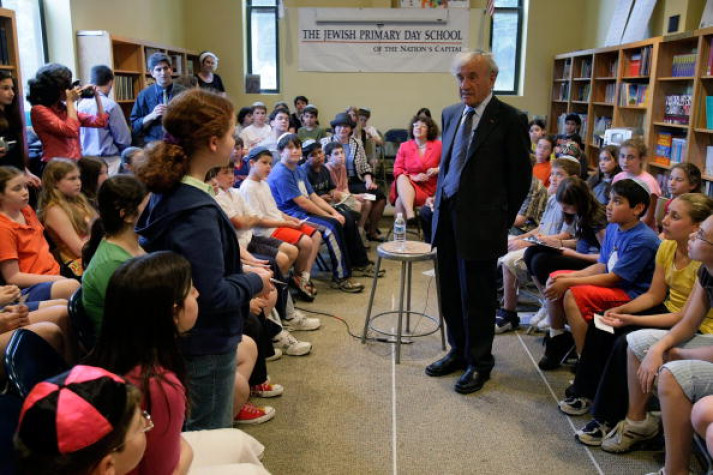 Paying tribute to Mr Wiesel the president of the World Jewish Congress hailed him "a beacon of light". Describing him as "undoubtedly one of the great Jewish teachers and thinkers of the past 100 years" the head of the World Jewish Congress Ronald S Lauder paid tribute to a voice of conscience.
"We have lost the most articulate witness to history's greatest crime. His passing leaves a void that will be impossible to fill. At the same time, his writings will live on. Our hearts go out to Elie's wife, Marion, herself a survivor of the Holocaust and a great campaigner for justice, and their son, Elisha."
Tributes poured in for Mr Wiesel on social media, as his profound influence on the world and his writings are remembered.