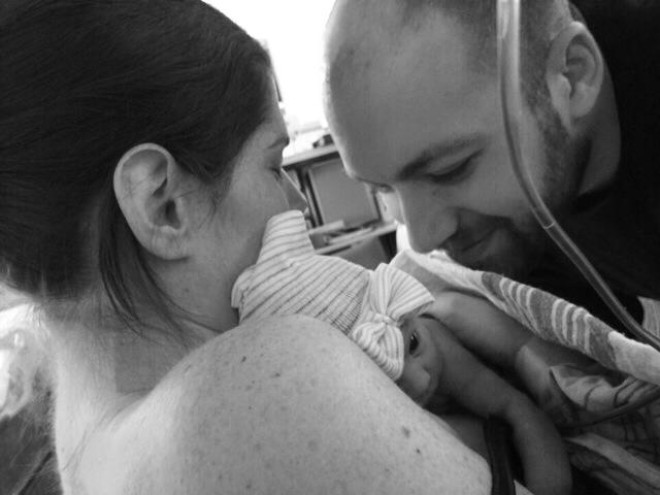 When American cancer patient Elizabeth Joice was told she was pregnant, she was astonished - she had been told it was impossible. But the joy she shared with husband Max was short-lived: they were informed that she would have to terminate the pregnancy to continue with her treatment or put her own life in grave danger. Elizabeth didn't take long to make her decision.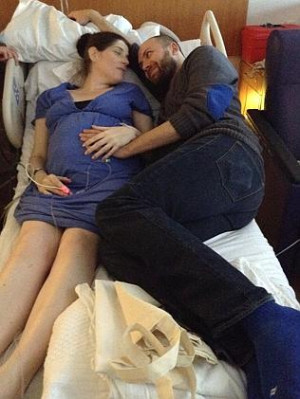 "Having a kid was one of the most important things in the world to her," says Max. "She said, 'If we terminate the pregnancy and it turns out I can't have a baby (later on) I'll be devastated.' She knew this might be her only chance."
Elizabeth first contracted cancer in 2010, when a suspected herniated disc turned out to be a tumour. Max proposed to her the same day, rushing to the kitchen to make an engagement ring of tin foil: "She said, 'If it's terminal, I'm not even going to fight. Let's travel the world until I keel over.' "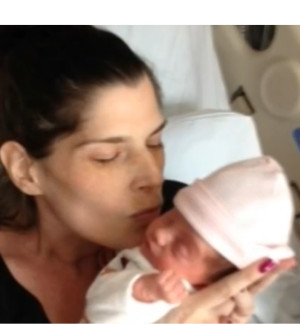 Elizabeth and Max married a month later and she endured chemotherapy and surgery in a bid to eradicate the tumour. For three years she succeeded, but still longed to be a mum – something doctors said could never happen. Then, just one month after being given the joyous news that she was pregnant, the cancer returned. Although the mass was removed, doctors couldn't perform a full MRI due to her condition, and so were unable to see where the cancer was growing.
Finally doctors said they could not delay any further and baby Lily was delivered by C section. By now tumours had spread to Elizabeth's lung, heart and abdomen and she and Max were told to say their goodbyes.
"We sat there and cried," says Max. "We tried to tell stories, talk about all the great things. Liz came home five days after Lily was born. That one night at home was all we had."
On 9 March, Elizabeth died in a New York hospital with Max by her side. She had overcome heartbreak before: she had to raise herself after her mother died and her father disappeared. She was also active in cancer charities.
"Liz had this way about her," Max said. "She had this positive energy that made you want to be the best version of yourself. She was intolerant of self-pity."
Now director Christopher Henze has made a documentary, 40 Weeks, about the couple's heart-rending decision. Friends of the couple, including journalists and writers who frequented the famous Lion's Head once owned by Max's family, are hoping to raise $50,000 to support Max and his daughter Lily.
"Liz's magic rubbed off on Lily," Max said. "She's beautiful and remarkable. It provides me with the strength to get through this."