A man has been charged with the murder of a New York imam and his assistant following a street shooting in broad daylight on 13 August. Oscar Morel, 35, was found and arrested following a hit and run that took place around three miles away shortly after the shooting, and was charged with two counts of second-degree murder as well as criminal possession of a weapon.
Imam Maulama Akonjee, 55, and his assistant Thara Uddin, 64, were shot dead in Ozone Park, Queens, while on their way home from midday prayers at 1.50pm local time.
CCTV footage from the area shows a man fleeing the scene of the shooting in a black GMC Trailblazer vehicle, which disappeared into traffic, police said.
However, a vehicle matching the description was linked to a hit and run that happened nearby, leading police to search the area near the traffic accident. The police then located a car they believed to be linked to the accident, and waited near the car until someone returned to it.
A police car attempted to block the vehicle in as a man got into the driver's seat, but it was rammed by the driver – leading to his arrest and subsequent charges for the shooting after police discovered a weapon in his home.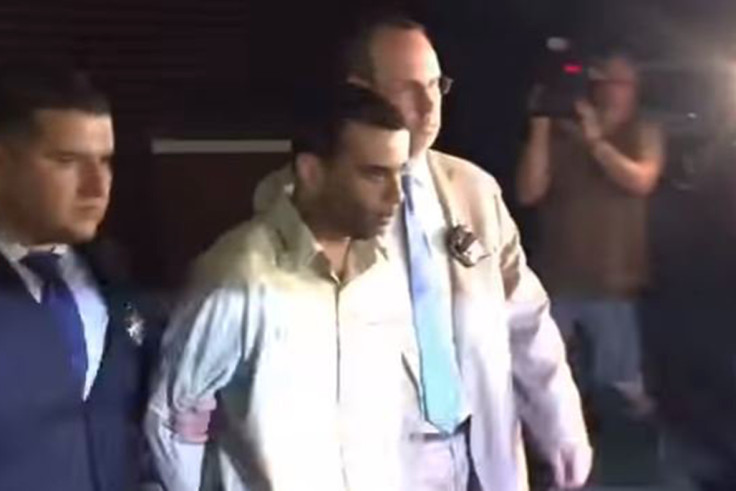 In a press conference, New York mayor Bill de Blasio said he had offered his condolences at the funerals of the two men who were killed in cold blood.
"I assured the members of the Bangladeshi and the Muslim community all over this city that the killer will be brought to justice," he said, adding the police were well on their way to bringing justice to the community that "is hurting so deeply right now".
"It is clear there is a lot of fear in the community, it is a very rare thing to see a cleric killed," he added. "And members of the Muslim community have been on edge because of the atmosphere already that existed in this country, particularly over the last few months in our national debate."
The Ozone Park community are calling the attack a hate crime, with many believing Imam Akonjee and his assistant were targeted because they were Muslim.
Uddin's nephew Tamim Uddin told the Washington Post: "The guy came from nowhere and started shooting at them. It was a hate crime. They don't like Muslims – that's it."