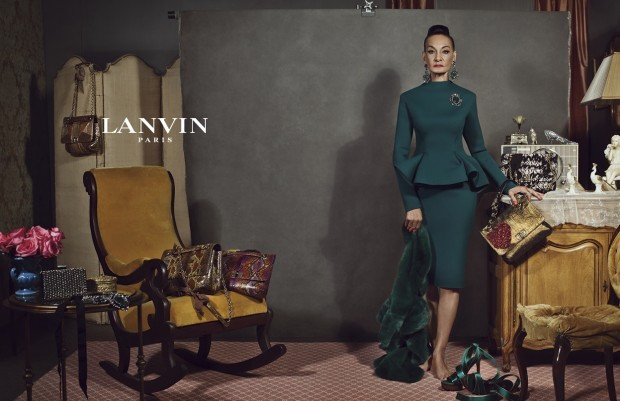 A New York woman has landed her first major modelling campaign - at the age of 82.
Jacquie 'Tajah' Murdock has finally realised her dream of becoming a high-profile model after being unveiled as the new face of French fashion label Lanvin.
The 5ft 9in grandmother was hand-picked by Lanvin's artistic creator, Alber Elbaz, to front the designer brand's autumn advertising campaign, which uses "real" people.
In the advertising campaign, Murdock poses in a tight forest green dress and dangling earrings, and holds a fur shawl.
Since its release, the image has earned the octogenarian a string of admirers in her Greenwich Village neighbourhood.
"A lot of people look at me and think I must have had a glamorous life,' Murdock told the New York Post. "But you've got to work for it. Nothing just falls in your lap."
Murdock, a Harlem-born beauty of Jamaican descent, said that the shoot made her feel as young as ever.
"I'm still thinking in my 20s, not my 80s. The other day I was pointing at those 'old people.' I forgot I'm one of them."
One of the city's oldest fashionsitas revealed that after failing to land high-profile modelling jobs in her youth, she became a dancer and performed at Harlem's famed Apollo Theatre.
Despite earning three degrees, including a master's from New York University, she has always remained passionate about fashion.
"You will never see me in jeans," she said. "Unless they're white jeans - because it's too common. I wear mostly dresses, anyway. I like to be different. I have the eye, and I don't care if it's cheap or expensive."