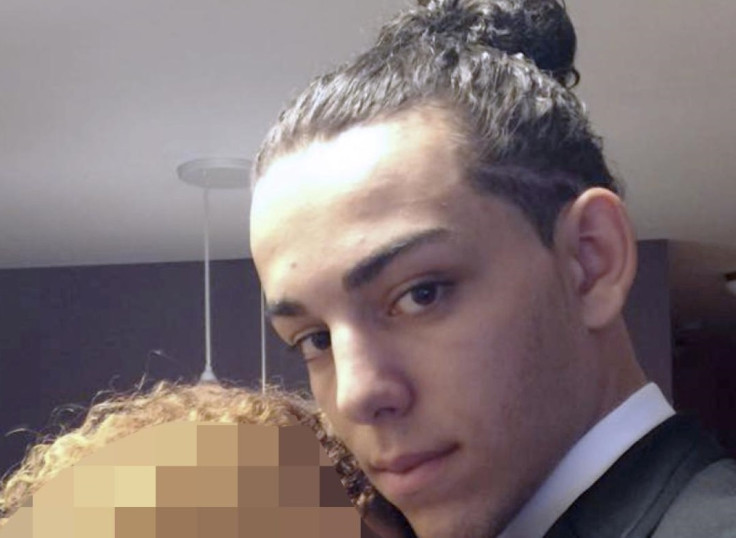 A threesome spiraled into an orgy of violence involving bats and knives when one of the participants began filming, police have said.
New York resident Manos Ikonomidis, 20, was killed after suffering three stab wounds to the chest and back.
He collapsed on the first floor of a building in Brooklyn early Monday morning (19 June) just hours after having engaged in the ménage à trois with a woman and a 21-year-old man, New York Daily News reported.
"It's something out of a horror movie," building resident Carol Petersen, 37, told the newspaper. "It's horrible. It's a nightmare."
Citing unnamed police sources, the tabloid said the threesome took place in the 21-year-old man's Park Slope apartment but came to a violent end when one of the men started filming the sexcapade, causing the woman to become irate.
Ikonomidis stayed in the apartment as the other man drove the woman back to her Staten Island home, where she contacted her boyfriend and alleged she'd been raped.
Ikonomidis's girlfriend – not involved in the threesome – then allegedly received an ominous Instagram message, which read: "Your boyfriend f****d up and will be taken care of."
CCTV cameras at the apartment building captured two white men and a black man chasing Ikonomidis with baseball bats as he tried to leave the apartment, it was reported. Ikonomidis was said to have then been beaten with bats and stabbed.
The victim left bloody handprints on the door of Joy Liguori's nearby apartment as he desperately tried to knock for help.
"I saw the blood. It was out on the couch. That's when I told him, 'God, honey, you're bleeding.' He goes, 'They stabbed me! They stabbed me twice! They stabbed me!'" she said.
Liguori, 74, ignored Ikonomidis's requests not to call 911. Among his last words to her were: "I'm so sorry."
Ikonomidis, who dreamed of a career in the music business and shared a home with his mother, stepfather and younger stepsister in Gravesend, later died of his injuries in hospital on Monday at around 4.30am local time (9.30am BST).
His distraught girlfriend arrived at the scene, and cried: "Oh, my God, no! My baby, it can't be f***ing real!"
Police said they found no evidence the threesome was anything but consensual. No suspects are thought to be in custody.
"I'm in total shock. He was such a nice boy," his neighbour Maria Brancaleone, 54, said. "Beautiful boy – always tried to help you out when you needed it."