Finsbury Park terror attack: Muslim neighbour says suspect Darren Osborne called him 'inbred'
Father-of-four was "cursing Muslims and saying he would do some damage" the night before attack, locals said.
Muslim neighbours of the man held by police over the Finsbury Park terror attack have spoken of their shock after discovering his alleged involvement.
Father-of-four Darren Osborne was arrested after a hire van ploughed into pedestrians outside a north London mosque at 12.21am on Monday (19 June), injuring 11 people. One man died at the scene, but police are still investigating if the death is directly related to the van attack.
Osborne's neighbours in his hometown of Cardiff have spoken about their shock at the incident.
Saleem Naema, 50, told Sky News: "I can't believe it. I know him. I've lived here for five years, he was already living here when I moved in. If I ever needed anything he would come. I just can't believe that he did that. I am a Muslim."
Khadijh Sherazi, another Muslim neighbour, said Osborne had for the most part been "polite and pleasant", even offering to fix her broken tap. "I saw him on the news and I thought 'oh my God' that is my neighbour. He has been so normal. He was in his kitchen yesterday afternoon singing with his kids."
But Sherazi went on to say how Osborne's behavior changed over the weekend, including one incident in which he allegedly called her 12-year-old son, Nadeem, an "inbred".
"I was on my bike and he just came up to me and said, 'Inbred.' Just out there [on the road]. It was just a normal voice," Nadeem told the Guardian.
His sister, Nadia, 10, said she and her grandmother also heard Osborne using the same word while in his garden. "All of a sudden we heard him say, 'Inbred.' I said to my nan: 'Did you hear that?' She said it was probably to his dogs."
Osborne, 47, is accused of hiring an £80-a-day van from his hometown of Cardiff and driving to Finsbury Park in north London. He is alleged to have then mounted the pavement at around 12.20am on Monday, ploughing into a group of Muslim worshippers outside the Muslim Welfare House, near to Finsbury Park Mosque.
The attack unfolded while a man was receiving first aid from the public after being taken ill in Seven Sisters Road, police said. The man was pronounced dead at the scene.
The Met Police said: "The attack unfolded whilst a man was receiving first aid from the public after being taken ill in Seven Sisters Road. Sadly he was pronounced dead at the scene at 01:04hrs. Inquiries are continuing to establish whether there is any link between his death and the attack."
Osborne was arrested on suspicion of attempted murder and terrorism offences. Police believe he acted alone.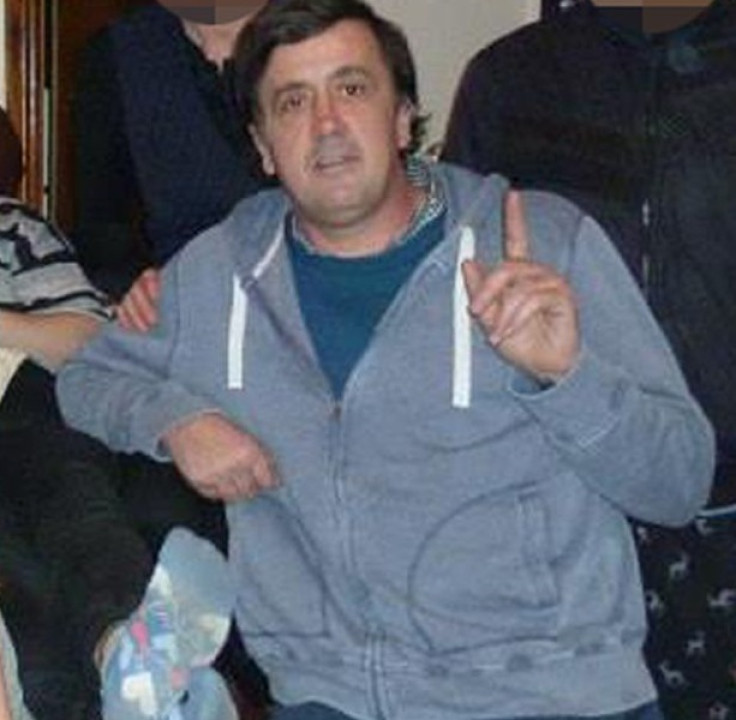 Osborne, who grew up in Weston-super-Mare, North Somerset, was an unemployed mechanic and had reportedly been living in a tent for the past three weeks after breaking up with his long term partner Sarah Andrews, 42.
His mother, Christine Osborne, 72, told ITV News her son was a "complex" person, adding: "I'm not going to defend him but you know he's my son and it's a terrible, terrible shock and it's not just robbing the bank, it's an atrocity."
Osborne's 26-year-old nephew, Ellis Osborne, said his uncle was "troubled for a long time", the Guardian reported.
He said on behalf of the family: "We are massively shocked; it's unbelievable, it still hasn't really sunk in. We are devastated for the families, our hearts go out to the people who have been injured."
He added that his uncle was "not a racist" declaring that he had never expressed any racist views. He said: "Its madness. It is obviously sheer madness."
Osborne was also said to have been known locally for getting into drunken fights. Regulars at his local pub, the Hollybush in Pentwyn, Cardiff, described Osborne being "drunk" on Saturday night.
One told the Daily Mail: "He got chucked out as he was so drunk. He was cursing Muslims and saying he would do some damage."
Prime Minister Theresa May visited the scene at lunchtime on Monday and described the attack as "every bit as insidious and destructive to our values and our way of life" as the recent string of terror attacks in London and Manchester.
The attack took place in the constituency of the Labour leader, Jeremy Corbyn, who was also at the scene on Monday. "A lot of the time people are saying Islamophobia isn't real. But this time it's actually killed someone and injured others. There are kids who grew up [watching this] on TV and never expected it to happen in their own backyard," said Corbyn.
© Copyright IBTimes 2023. All rights reserved.