The residents of New Zealand have begun cleaning up after the country escaped the worst of a powerful storm that swept across the island nation on Thursday (13 April). Cyclone Cook – believed to be the most terrible storm in nearly 50 years – caused landslides and uprooted trees.
Some locals in parts of the North Island had already fled their homes following the announcement by the authorities ahead of the storm's landfall. Around 9000 homes are still without power.
Although the cyclone bypassed much of the country and has weakened in the northern part, heavy rains continue to hit the south. Some roads on South Island are still underwater with flooding in roads around Christchurch. Several rivers have burst their banks, the BBC reported.
"Cyclone Cook is set to track southwards at a fast pace, bringing severe weather further south while clearing from the north and leaving more settled weather in its wake," Meteorologist Arno Dyason said.
New Zealand's Civil Defence ministry has also warned people to remain alert as the deteriorating weather continues to bring heavy rain to parts of the South Island, and is expected to pass over Dunedin later on Friday.
MetService, the country's meteorological office, has also cautioned people against wild sea conditions with high and large waves that "may lead to coastal inundation and erosion".
The cyclone moved onto the Bay of Plenty at about 18:30 local time (06:30 GMT) on Thursday. It also moved on to hit Hawke's Bay on the eastern coast, where two people were hospitalised after a tree hit their car.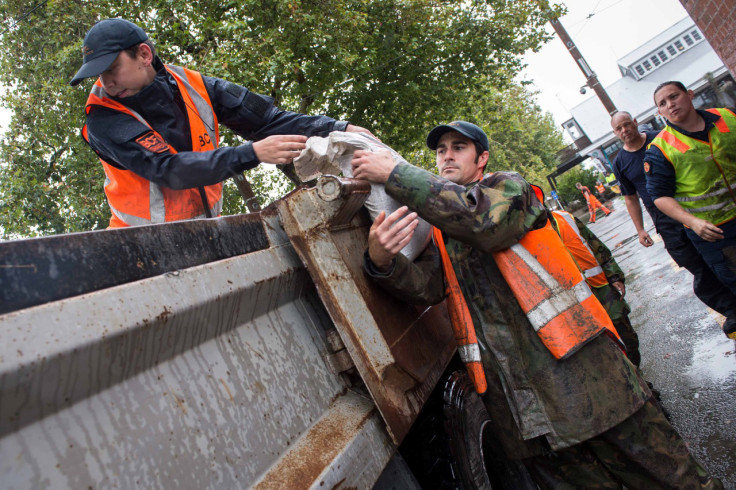 Meanwhile, the storm has reportedly disrupted air travel, making Air New Zealand travel cancel flights as the weather worsened in key areas.
Cyclone Cook has come a week after the remnants of Cyclone Debbie battered the nation.