Schools have been shut and people are fleeing to safety as Cyclone Cook is set to batter the North Islands in New Zealand. The storm, which is expected to hit the country over the Easter weekend, is feared to be the worst in nearly 50 years.
MetService, the country's meteorological office, said on Thursday (13 April) that the storm reached the country's coastal waters in the morning and has brought significant rains in several parts, but is yet to unleash its complete fury.
The cyclone is expected to move onto Coromandel Peninsula and Bay of Plenty from the afternoon and will bring heavy rains in the region, accompanied with "damaging severe gales" with wind gusts of 150km/h or more, the met office said in a news release. The office also cautioned against wild sea conditions with high and large waves that "may lead to coastal inundation and erosion".
"Most regions remain under a Severe Weather Watch or warning during today and tomorrow as heavy rainfall and strong winds are also expected further away from the centre of the cyclone," the news release said.
Meanwhile, the Ministry of Education has already called for the closing of 98 schools and 130 early childhood education centres by Thursday noon, Stuff.co.nz reported. Authorities in the Coromandel Peninsula have asked people living in low-lying areas to evacuate the place and move to safety.
The news outlet reported traffic congestions in cities as people had already set out on their Easter break to avoid getting stuck in the storm.
The storm has reportedly disrupted air travel, with Air New Zealand shutting down operations at Tauranga airport.
"Cyclone Cook is set to track southwards at a fast pace, bringing severe weather further south while clearing from the north and leaving more settled weather in its wake," Meteorologist Arno Dyason said.
The low centre is expected to sit over the lower North Island late on Thursday night or early Friday morning, then track just offshore down the east of the South Island for the remainder of Friday.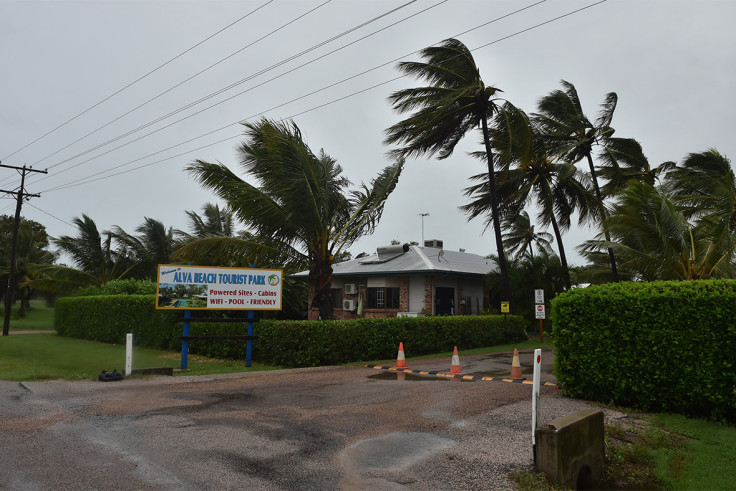 "People should prepare for the possibility of flooding, landslips, wind damage to powerlines, property and large trees. People should be prepared to change their travel plans if necessary as driving could become hazardous during the severe weather period," Dyason warned.
Cyclone Cook is hitting the country just a week after the remnants of Cyclone Debbie battered the nation with floods.