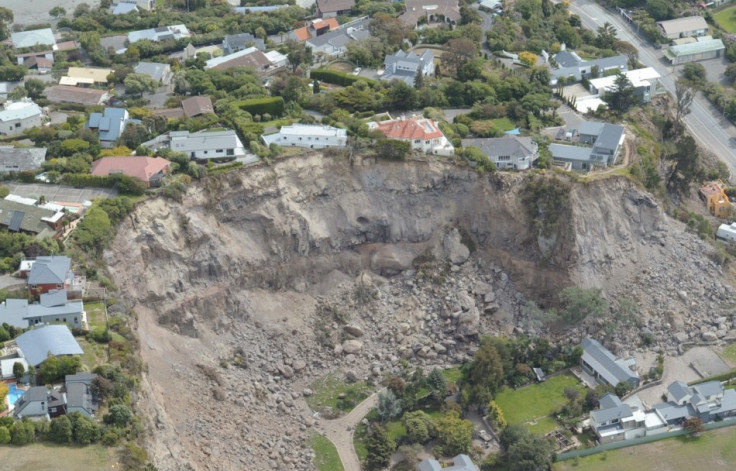 Following the 6.3-magnitude quake that killed 181 people on Feb. 22, the New Zealand city of Christchurch was struck on Monday by a 5.2-magnitude aftershock before also suffering an hour later, a 6.0 hit, according to the U.S. Geological Survey. Other smaller quakes were also recorded. In the central city and nearby suburbs, several buildings were damaged.
As the city has been shaken by thousands of aftershocks since the February earthquake, Monday's two biggest quakes were very shallow, both around ten 10 kilometres deep, according to the USGS.
About 47,000 homes in the city's eastern suburbs are still without power, at a time when temperatures are expected to approach freezing.
Roger Sutton, chief executive of the Canterbury Earthquake Recovery Authority,
revealing the disastrous consequences of the quakes, explained that the new damages caused by the aftershocks meant that some buildings that had been salvageable are now so damaged they will have to be brought down.
"The group's demolition manager was driving (during the 6.0 quake), and there were buildings coming down in front of him, coming down behind him," Sutton said. He's very lucky to be alive.
More than 40 people have been taken to hospitals with minor injuries from falling debris, the city council said. Two of them were salvaging windows from St. John's Church when the building's facade, the last wall standing after
February's quake, collapsed.
However Police confirmed later on that they were rescued and taken to a hospital with cuts and bruises.
Still according to the police, another building nearby fell, while the dean of the city's cathedral said the collapsed building suffered new damage.
"This has been a setback for Christchurch and its people, but it does not lessen our resolve to rebuild," Prime Minister John Key told reporters. "The people of Christchurch should know all New Zealanders are thinking of them and will continue to support and stand by them in this very difficult time."
According to the Christchurch city council's website the city is now facing floods, with several areas already affected. Tankers delivering water supplies have been put at the disposal of the citizens, while more buildings will be used to cater for affected citizens.
As the city and its inhabitants were slowly recovering from the damages caused by the February earthquakes, they will now have to face new setbacks, and with the temperatures still decreasing, the response needs to be rapid.