New Zealand Football website hacked with fake news of CEO Andy Martin's resignation
CEO Andy Martin has been in the role since February 2014.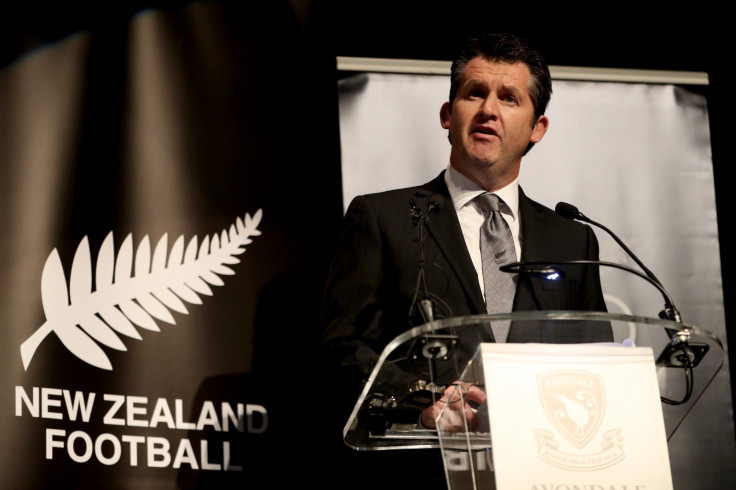 New Zealand Football said it is investigating a potential hack of its official website after a fake news article popped up "announcing" the resignation of its CEO. On Friday (12 January), the article with the headline, "Andy Martin resigns as CEO" appeared on the All Whites' official website claiming his resignation was effective immediately.
Martin has been in the role since February 2014.
The article claimed NZF would be looking to "fill the vacancy immediately with a worldwide search." It also claimed that Martin wished to "tell those who had doubts about his leadership skills to 'try and do a better job yourselves.'"
The article was immediately taken down from the website and NZ Football took to social media to clarify that news of his resignation is not true.
"We would like to confirm that CEO Andy Martin has not resigned. We are looking into a potential hack of our website," NZ Football tweeted.
A NZ Football spokesman confirmed to the New Zealand Herald that there is "no truth to the report at all."
The organisation has not provided any details regarding how or when the attack occurred or who may be behind the prank. IBTimes UK has reached out to NZ Football for comment.
The hack comes after New Zealand police were forced to list to NWA's "F**k tha Police" on repeat after pranksters hacked into their official radio frequency to illegally broadcast the song for days last weekend. The 1988 hit protested against racial profiling and police brutality.
Some police officers' also picked up a cover version of the song by rock band Rage Against The Machine as well.
"It was putting people in danger," Inspector Kelvin Lloyd, the region's action commander, told the Otago Daily Times. "There's no question that if it carries on and if they do what they're doing it will delay a response."
"Any interference with a police radio constitutes a risk to public safety, and anyone caught doing this can face a penalty of criminal nuisance and up to one year imprisonment."