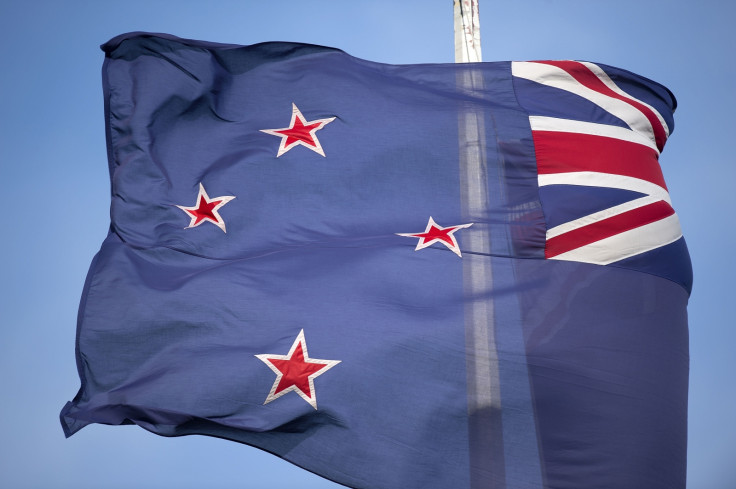 A proposed design for the New Zealand flag has raised concerns because of its purported likeness to the Nazi swastika. MP Denis O'Rourke showed parliament how the design resembles the swastika by placing four of the flags together.
Rourke's New Zealand First party does not back a change in the flag. The party's deputy leader, Ron Mark, also criticised the Red Peak flag, saying it resembled the design painted on Nazi sentry boxes.
"How offensive is that to veterans? It's going from farcical to ridiculous. We don't want a bar of it," Mark was quoted as saying by the BBC.
But the designer of the Red Peak flag, Aaron Dustin, said on his website: "The 'First To The Light' flag was intended to be a 'new' symbol that expressed our NZ identity". The flag, initially rejected by Prime Minister John Key, was selected after over 52,000 people filed an online petition in its support.
New Zealand is holding a referendum in November on its existing flag, which features the Union Jack. So far, five designs have been submitted including the Red Peak. Three flags in the contest feature a fern, a national icon. The fourth features a koru frequently seen in Maori art. A recent poll conducted by 3 News Reid Research shows that just 25% of New Zealanders are in favour of changing the flag.