Zookeeper killed by Tiger at New Zealand zoo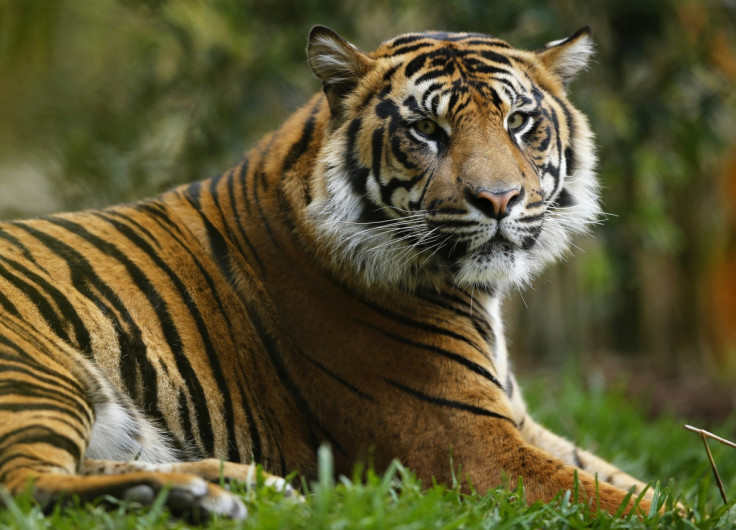 Zookeeper Samantha Kudeweh was attacked and killed by a Sumatran tiger at the Hamilton Zoo in New Zealand. Emergency Services were called to the zoo just after 11am to treat a woman reported who had been critically injured.
The tiger attacked Kudeweh while the enclosure was being cleaned, local media report. Police have confirmed she died at the scene.
"We are deeply saddened to confirm the death of a female Hamilton zoo staff member today after an attack by one of the zoo's Sumatran tigers this morning," Hamilton City Council chief executive Richard Briggs told the press. "We are working alongside New Zealand police, the Ministry of Primary Industries and Workplace Safety to investigate the circumstances of this incident which has led to one of our staff member's deaths."
Hamilton Zoo stated that it will not be commenting on the events leading to Kudeweh's death until all investigations have been completed. Hamilton Zoo director Stephen Standley said he could not comment as he still had to speak to the police. But the Sydney Morning Herald report that the a zoo said a gate had mistakenly been left open.
"All other animals at the zoo are appropriately contained and at no time have any animals not been contained," Briggs added. "There has been no risk to visitors or the public."
The zoo asked all visitors to leave upon news of the tragedy, and will remain closed until Thursday.
Oz, the tiger which attacked Kudeweh, was brought to Hamilton Zoo from Auckland Zoo in November 2013 as part of the Global Species Management plan for Sumatran tigers. The zoo, which houses more than 600 native New Zealand and exotic animals, is home to five Sumatran tigers, including Oz, and two 11-month-old cubs born in November 2014.
The Sumatran tiger is a rare sub-species found on the Indonesian island of Sumatra. Only about 500 remain alive in the wild.
The zoo shares many of the updates on the zoo and many residents and community members expressed their sadness on Facebook and Twitter.
Attacks in New Zealand zoos
It is not the first time a keeper has had a potentially lethal encounter with a tiger at Hamilton Zoo.
In 2013, a keeper walked 10m into an enclosure she thought was empty before finding herself alone with a five-year-old female tiger. When the tiger spotted the keeper she ran "playfully" up to the keeper and swatted her wellies. An official account of the "tiger containment incident" reports that the keeper did not panic, returned to the gate and left the enclosure.
Other incidents of animal attacks in New Zealand's zoos include a woman being killed by an agitated elephant at Franklin Zoo in 2012, and a South African zookeeper at Zion Wildlife Gardens being mauled and killed by a white tiger in 2009.
© Copyright IBTimes 2023. All rights reserved.