New ZEV Mandate to Make UK Automobile Industry 100% Net Zero by 2035
The UK government has announced a ZEV mandate to systematically transition to electric vehicles with a proportionate increase in zero-emission vehicles every year until it reaches 100 per cent.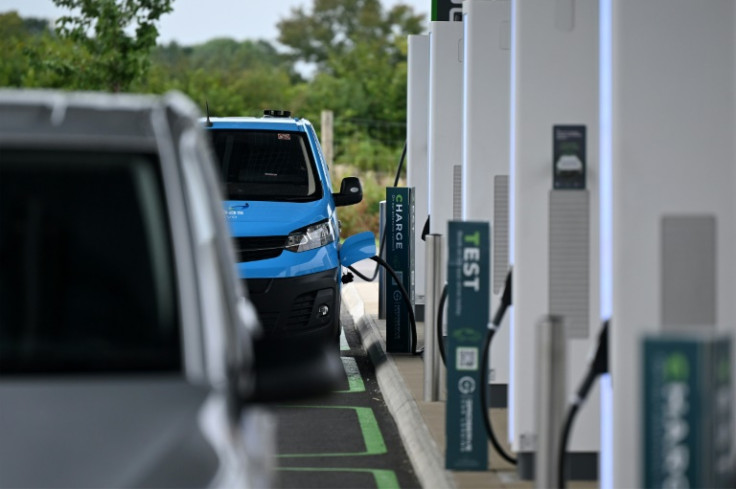 The automobile industry in the UK is set to change as the Rishi Sunak government pledges to increase zero-emission vehicles (ZEVs) by 2035.
The Department for Transport announced on Thursday (28 September) that the UK government plans to make 80 per cent of new cars and 70 per cent of new vans zero-emission vehicles by 2030. This measure aims to increase the number of zero-emission vehicles to 100 per cent by 2035.
This announcement comes at a time when Prime Minister Rishi Sunak is facing the wrath for changes in Britain's net zero policy. In a bid to woo voters, the UK government has been in a damage control mode with these announcements countering criticisms of the net zero u-turn.
The Sunak government has made it clear that the new measure will make all new cars in the UK zero-emission vehicles by 2035 and safeguard UK jobs. The government sets out to provide clarity to the UK automobile manufacturers through this measure.
The UK government underlined how this new net zero approach will help drivers take advantage of the newly expanded electric vehicle (EV) charging facility infrastructure of Britain. Last year, the government invested over £2 billion to expand the EV charging facilities.
By 2030 there will be 300,000 EV charge points, revealed the government. A recent National Infrastructure Commission report shows that the 300,000 charge points target is achievable if new installations grow by 30 per cent every year.
This comes at a time when Prime Minister Rishi Sunak has declared a delay in the diesel and petrol car ban from 2030 to 2035. Together these moves will help UK families to switch to electric vehicles while UK car manufacturers will get the time to develop them. According to the UK government, this flexibility will help the economy grow.
The government has termed the zero-emission vehicle mandate as the "most ambitious regulatory framework" to switch to the world of EVs. The 2035 end-of-sale deadline is in line with EV adoption strategies of other major economies including Germany, Canada, France and Sweden.
Through the new ZEV mandate, the UK government has set the target of 22 per cent of new cars to be zero emission vehicles in 2024. This percentage will be increased every year until it reaches 100 per cent in 2035.
However, some UK car manufacturers have already committed to 100 per cent net zero earlier than 2035.
The Sunak government highlighted how its net zero ambition has helped attract private investments in the UK automobile industry as EV charging points got £6 billion in funding from the private sector.
As per the latest figures, in August ZEVs made up 20 per cent of new cars sold in the UK. Britain is leading the world in phasing out fossil fuel vehicles, said the UK government as 48100 charge points have been installed in UK moves where people do most of the charging.
New ZEV mandate to make electric cars more affordable to UK families
Speaking about the new ZEV mandate, Transport Secretary, Mark Harper, said that the mandate provides certainty to UK car manufacturers and seems to help drivers.
Harper termed the new mandate "proportionate, pragmatic and realistic".
The transport secretary also made it clear that the government wants to portray EV adoption as an easy and affordable option as tax relief and charge points become accessible to EV owners.
The UK government has introduced many schemes to make EV owning an affordable thing for UK families including a £5,000 plug-in grant for large vans and a £2,500 plug-in grant for small vans, said Harper.
The government is also helping people living in flats with £350 off in-home charge points, the transport secretary added.
Harper stressed the efficiency of electric cars in reducing the cost-of-living crisis as their yearly maintenance cost is cheaper than fossil fuel cars by £150.
The CEO of the AA, a British motor association, Jakob Pfaudler, said the new ZEV mandate will bring certainty to the UK automobile industry that customers want to see as it combines information, infrastructure and incentives.
This comes at a time when major global players in the automotive sector have invested in Britain including a £600 million BMW investment in UK factories and £4 billion Tata Motors investment for a new gigafactory.
The Chief Executive of the Society of Motor Manufacturers and Traders (SMMT) Mike Hawes termed the new ZEV mandate "the single most important measure to deliver net zero" as billions of investments are flowing into the automotive sector for decarbonisation.
© Copyright IBTimes 2023. All rights reserved.