Rishi Sunak Accused Of Scrapping Fake Policies to Increase Public Perception
Rishi Sunak has been accused of scrapping fake taxes amid accusations of Suella Braverman of using her controversial asylum bills to attract a larger right-wing following.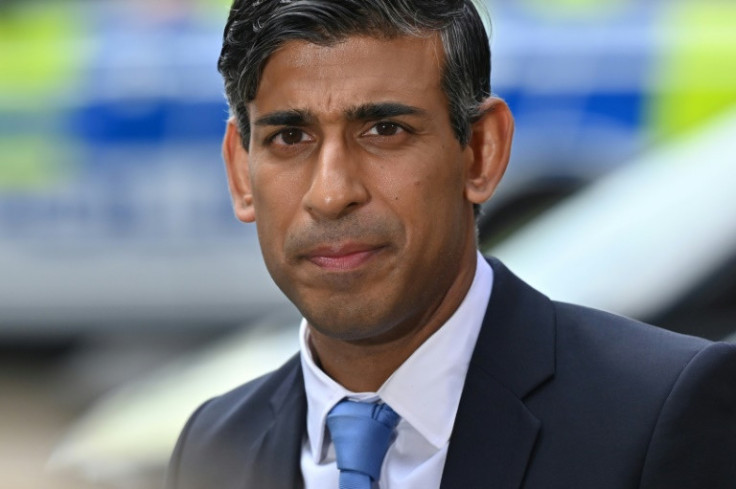 On 20 September, Prime Minister Rishi Sunak admitted that the past governments had not been honest with the voters about net zero. He then continued to declare that he had scrapped a series of policies in order to assist the UK with the current cost of living crisis.
However, the Conservative Party Leader has been criticised for getting rid of hypothetical taxes in order to increase his public following.
The measures that the prime minister has allegedly scrapped, include a meat tax, a shared car policy and a compulsory seven bins in each home.
The widespread concern about the false policies increased after a fellow conservative MP made it known that none of the measures was expected to be put in place at any point – due to the fact that none of which are a government policy.
The Department for Environment, Food and Rural Affairs (DEFRA) later confirmed that it was "never the case that seven bins would be needed by households".
Sunak has also been penalised for attempting to disguise his huge climate step back with the ridding of false policies.
While reeling off the measures, the prime minister announced that a series of green policies would be pushed back until 2028 to 2035. These environmental measures, that were going to be implemented to tackle the current climate crisis, include the sale of petrol and diesel cars.
In his speech at Downing Street, Sunak warned: "The debate about how we get to net zero has thrown up a range of worrying proposals and today I want to confirm that, under this Government, they'll never happen."
The Prime Minister went on to declare: "The proposal for Government to interfere in how many passengers you can have in your car. I've scrapped it."
"The proposal that we should force you to have seven different bins in your home. I've scrapped it. The proposal to make you change your diet – and harm British farmers – by taxing meat, or to create new taxes to discourage flying or going on holiday. I've scrapped those too," the prime minister added.
Although the policies were never going to be put in place, Sunak reassured the public that the conservative government would "never impose these unnecessary and heavy-handed measures on you".
Despite delaying a series of urgent climate proposals, Sunak claimed that the government's commitment to reaching net zero by 2050 is "unaffected".
Sunak later told BBC Radio 4's Today programme that he rejects the accusation that he is neglecting the government's responsibility to implement climate solutions by scrapping futile measures.
The prime minister responded to the criticism by saying: "I reject that entirely. These are all things that have been raised by very credible people about ways to meet our net zero obligations, alongside the very substantive changes that we have announced when it comes to the transition on electric vehicles and how we heat our homes and whether people should be forced, we believe they should not be, to improve the energy efficiency in their homes."
In recent months the UK have also seen Home Secretary Suella Braverman become increasingly involved in the nation's border control policies. It has been said that Braverman's controversial involvement is part of a campaign appeal to right-wing supporters.
In a speech this week, Tuesday 26 September, the Home Secretary promised that flights would deport refugees to Rwanda for processing, despite the bill that sets out to send thousands of vulnerable asylum seekers to the African continent being ruled unlawful earlier this year.
To attract a larger following, Braverman, the daughter of migrants from Mauritius and Kenya, brutally expressed: "Uncontrolled immigration, inadequate integration and a misguided dogma of multiculturalism have proven a toxic combination for Europe over the last few decades."
© Copyright IBTimes 2023. All rights reserved.