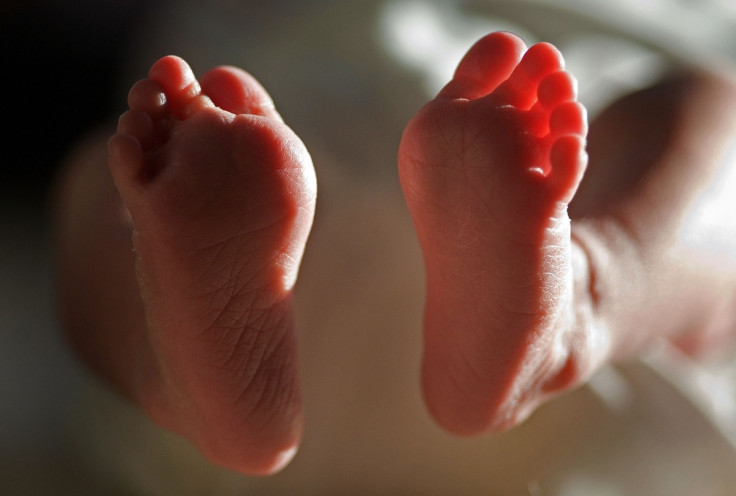 A newborn baby boy in Indian capital New Delhi, who woke up while on his way to the funeral ground after doctors mistakenly declared him dead along with his stillborn twin sister, has died a week after the incident.
On Wednesday (6 December), Deputy Commissioner of police (northwest) Delhi, Aslam Khan, confirmed the news and told the Press Trust of India that the baby died on Tuesday evening.
The baby was born on 30 November at Max Super Speciality in Shalimar Bagh area in the national capital, while his twin sister was stillborn. Thinking both the children were dead, they handed their bodies in two separate plastic bags to the parents for burial.
The parents said they noticed one of the babies squirming inside the plastic bag when they were on their way to the burial ground. It was then they realised that their baby boy was still alive.
The family is devastated after losing the child due to the alleged negligence of hospital authorities. Indian news agency PTI reported that the child's father, Ashok Kumar, has refused to accept the body as a mark of protest. He has also demanded the immediate arrest of the two doctors who allegedly declared his son dead.
Dr Sandeep Gupta who was treating the infant at the Delhi New Born Centre told CNN news that he knew from the beginning that the child may not survive. He said that the baby died of multiple organ dysfunction.
"He was unable to keep his vitals up. Had the baby not been exposed for so many hours after his birth, maybe we could have probably prolonged his life," Gupta added.
Meanwhile, authorities at Max hospital released a statement on Wednesday, lending their support to the family, but did not comment on the allegations of negligence. "Our deepest condolences are with the parents and other family members. While we understand that survival in extreme preterm births is rare, it is always painful for the parents and family. We wish them the strength to cope with their loss," the statement read.
The hospital has reportedly sacked the two doctors who mistakenly declared the baby dead.
The Delhi state government had ordered an inquiry into the incident and the preliminary report found that the hospital had not followed protocols. "No ECG (Electrocardiography) tracings were done to trace whether the child was alive," a source told the CNN.
A similar incident was reported in June, again from Delhi, in which a baby was declared dead by the staff of a central government hospital but was found alive just before the funeral. However, the infant, born premature at 24 weeks, died after a 35-hour battle for life. The head of the hospital's gynaecology department said: "We called him foetus because ultrasound showed the pregnancy to be 20 weeks old and when we weighed him again he was just 410gm. It was an abortion not a delivery."