Newcastle's ground will be renamed St James' Park, according to reports, after lending company Wonga today confirmed an agreement to be the club's shirt and stadium sponsor for the next four years in a multi-million dollar deal.
But Football Association general secretary Alex Horne has claimed that the body are not fully satisfied with Newcastle's deal with the sponsor, with controversy dogging the company in recent years.
Wonga has long been under the spotlight for the way it conducts itself, with the company charging interest of 4,214% APR. They have been accused in the past of not having up-to-standard debt collection methods by the Office of Fair Trading, which Wonga deny.
The Advertising Standards Authority has also taken some of Wonga's ads off air, ruling that the company could have misled potential customers with their light-hearted takes on using the loan group.
With this in mind, the FA has taken issue with Newcastle placing the name on their shirts for the next four years, with Horne telling the BBC: "The Football Supporters' Federation of Britain told us in no uncertain terms it's not appropriate, [Sunderland non-executive vice president] David Miliband has told us he does not think it is appropriate.
"We are talking to the leagues about it, but on the one hand it's a legislative issue.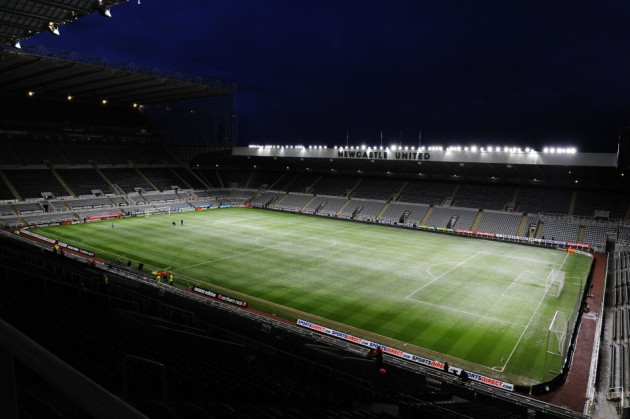 "If these companies are charging the wrong rates of interest then legislation should help us out. The leagues have clear rules about certain inappropriate advertising for children.
"We are talking to the leagues on Friday about it. If you consider it as in the category of things that are inappropriate for children like gambling and alcohol, it feels like it is in that category to me."
Today Wonga confirmed that it would sponsor Newcastle's shirts, and that it would make a significant investment into the youth academy.
The company also are reportedly going to rename the stadium the original title of 'St James' Park' after purchasing stadium rights as well.
They will replace Virgin Money as the club's shirt sponsor, and Derek Llambias claims that Wonga will have a big hand in helping Newcastle's community from the ground up.
"We are building a club that can regularly compete for top honours at the highest level," he said in a statement. "As everyone knows, a strong commercial programme is vital to this goal and I am delighted to welcome Wonga into the fold as our lead commercial partner, alongside Puma and Sports Direct.
"Throughout our discussions Wonga's desire to help us invest in our young playing talent, the local community and new fan initiatives really impressed us and stood them apart from other candidates."