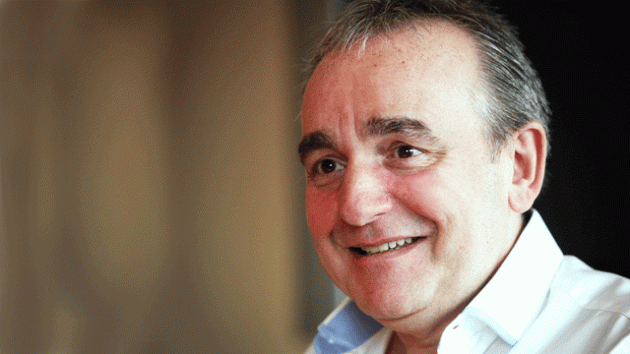 Derek Llambais has resigned from his post as managing director at Newcastle United following Joe Kinnear's return to the club.
Kinnear was officially announced as the club's new director of football on Tuesday afternoon, a position that places him in charge of all footballing matters at the club ahead of manager Alan Pardew.
"I have had an incredible journey during my five years at the club, including some challenging times," said Llambais, who announced he was "pleased to welcome Joe back" following Kinnear's appointment yesterday afternoon.
"I will reflect with great fondness on my time in the North East and, in me, Newcastle United have a lifelong supporter.
"I want to thank the staff for their hard work, our fans for their support of the club, and wish them all well for the future."
With Newcastle fans outraged by the club's latest appointment, under fire owner Mike Ashley will now have another headache in facing a backlash from Kinnear's appointment, with the future of Pardew also in doubt after the club confirmed the manager must report to the new director of football.
The former Wimbledon and Nottingham Forest manager announced his plans to take on the director of football role at St James' Park earlier this week, openly discussing his desire to sit down with Pardew to discuss transfer before the club had officially confirmed his appointment.
"My job will be to find and buy players. I'm not picking the team - that's what the manager gets paid for," Kinnear said on Monday.
"I'm there solely to see he gets the best possible team on the pitch.
"The tactics are down to him; if he wants my ideas, he can ask for them. I have already had two days with Graham Carr. Between the three of us, we will sit down and iron it out."