The emergence of pictures showing an alleged people-smuggler at a wedding party have cast doubts over the identity of an Eritrean man, accused of being the smuggler, who is set to face trial in Italy. The photographs of a family wedding appeared on the Guardian website on Wednesday (16 November 2016). They allegedly show Medhanie Yehdego Mered, 35, who is accused of smuggling thousands of refugees across the Mediterranean Sea.
However, the man in the pictures does not look like the Eritrean man extradited from Sudan to Italy in May 2015 to stand trial on human-trafficking charges.
The newly released photographs seem to support the claims of the family of the extradited man and his lawyer, who have always maintained that the authorities arrested 29-year-old innocent Medhanie Tesfamariam Berhe instead of Medhanie Mered. The two men happen to have the same first name.
Some of the smuggler's victims have also testified that the man on trial is not the one who trafficked them to Europe.
The images are "just the latest proof of my client's innocence", Michele Calatropo, the lawyer representing the extradited man, is quoted by AFP as saying.
"The identity of the person who provided the photographs has to be protected because they fear their family back home could face repercussions".
A second round of court proceedings is due to start on Thursday (17 November). The trial is set to begin in Palermo, Sicily on 22 November.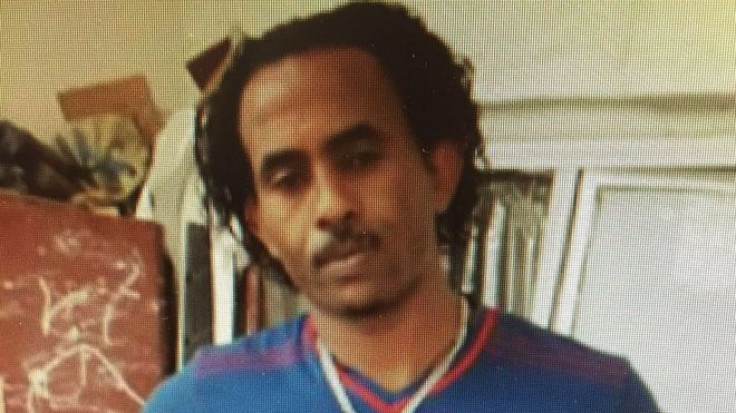 'One of the world's most-wanted people-smugglers'
Earlier this year, British and Italian authorities claimed a joint-investigation had resulted in the arrest of Mered, whom they deemed to be "one of the world's most-wanted people-smugglers".
Nicknamed The General, Mered allegedly said during wiretapped telephone conversations that he had smuggled up to 6,000 immigrants into Europe, with his gang allegedly responsible for providing the vessel that sank off the coast of the Italian island of Lampedusa in 2013, resulting in 359 deaths.
The arrest attracted international coverage as friends and family of the man facing trial announced that he was not Mered shortly after his capture.