A man arrested in Sudan accused of being a people smuggling kingpin claims the authorities have got the wrong man.
Earlier this week the UK's National Crime Agency announced the capture of Mered Medhanie, who was being extradited to Italy to face human trafficking charges after a joint investigation with authorities in Palermo. It hailed the operation as the capture of "one of the world's most-wanted people smugglers".
However, the man arrested claims that he is in fact Medhanie Tesfarmariam Berhe, his lawyer said.
He has been questioned by a judge, and authorities are expected to arrive at a decision about his legal status in coming days.
Nicknamed The General, Medhanie allegedly boasted on wiretapped telephone conversations of smuggling up to 6,000 immigrants into Europe, with his gang allegedly responsible for providing the vessel that sank off the coast of the Italian island of Lampedusa in 2013, resulting in 359 deaths.
The man in custody was arrested last month in Sudan following a joint investigation by Sudanese, Italian and British authorities.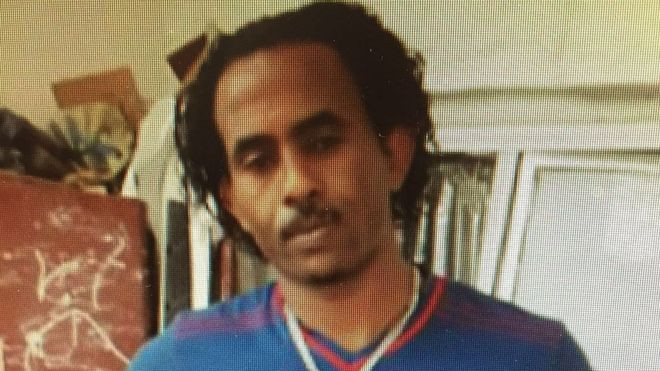 However, soon after the man was pictured handcuffed being led by police, friends and family said he was not Medhanie, but was in fact a 29-year-old refugee who shared the same first name as the people smuggler.
Meron Estefanos, a Sweden-based Eritrean broadcaster well known in the Eritrean diaspora, told the Guardian: "I have almost 400 people writing to me saying: I know this guy, he grew up with me," she said. "This is the wrong person."
Italian and British authorities said they are investigating the claims.