Rupert Murdoch's News Corp has denied rumours that it plans to acquire microblogging site Twitter. Shares in Twitter jumped more than 12% on 20 January after investors told CNBC the microblogging company was viewed as a takeover target owing to its reduced stock price.
However, a News Corp spokesman told Re/code there was no truth in the rumours. Shares in Twitter have been on a steady downward spiral over the past year amid stagnant growth in its user base and advertising revenue.
The company's share price dived 7% to a record low earlier on 20 January – after widespread outages in the microblogging site were reported across Europe, the Middle East, Africa and North America on 19 January – before it rebounded to close 4.2% higher at $17.4.
"The current market malaise and the recent site outages are compounding the negatives and having a very negative reaction on the shares," Victor Anthony, an analyst at Axiom Capital Management, told Reuters.
Stagnating growth
Twitter has an active user base of 320 million but this number is dwarfed by its most high-profile competitor Facebook, which boasts 1.5 billion users. The company reported a net loss of $132m (£93m; €121m) in the three months ended 30 September compared to a loss of $175m during the same period a year ago.
Revenue came in at $569m, up from $361m a year ago. Fourth-quarter revenue was forecast to come in between $695m and $710m.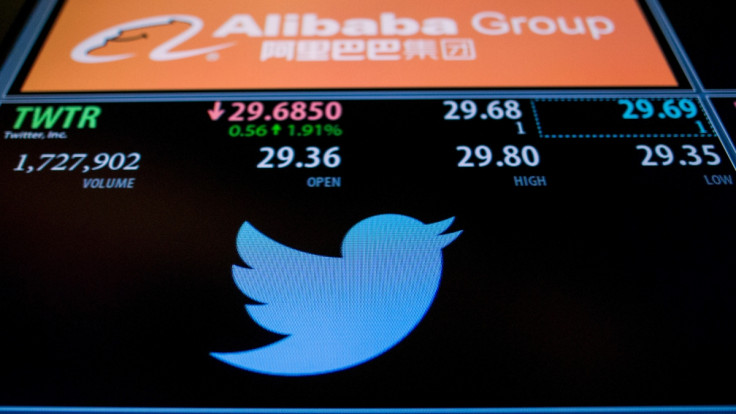 Analysts have warned that the San Francisco-based firm must broaden its appeal to consumers or risk being pigeonholed as a niche service. "By the company's own admission, Twitter remains challenging to use and understand for the mass market consumer," analysts at Barclays told the Financial Times in August 2015. "The value proposition is still poorly understood, despite high overall awareness of the product."
Shares in Twitter peaked at $74.7 in December 2013.