An Israeli newsreader from Channel One news, run by the Israel Broadcasting Authority (IBA), fought back tears when she made the announcement about the sudden closure of the network.
Geula Even, the anchor of an early evening news programme Hamusaf, was told during a live broadcast that her current show would be her last on Tuesday (9 May).
She announced on air that the broadcast of Mabat LaHadashot (A Glance At The News) - an Israeli prime time news show - would be the last on the network.
Channel One was the main channel of publicly funded IBA and Mabat LaHadashot was the longest-running TV news programme in the country. The IBA served as the public broadcaster for almost half a century.
Although in 2014 Israeli Prime Minister Benjamin Netanyahu had announced that the IBA would be replaced, the short notice to shut it down came as a shock to the staff.
Anchors bid an emotional farewell to their colleagues during their final broadcast, while a few journalists criticised the government for the unexpected announcement.
"We thought of parting a bit differently than this," Michal Rabinovich, the lead presenter of Mabat LaHadashot, told viewers.
Commentator Yaakov Ahimeir called it "a mark of disgrace on this government. They notify you two hours before going on air that this is the last Mabat. What are we, criminals?"
The parliament approved the closure of the IBA on 9 May and announced its replacement with a new and less costly entity called Kan from 15 May. The IBA staff were also aware of the launch of the new broadcaster, but they thought they would continue to be on air until 15 May.
Critics slammed the shakeup as a move by the Netanyahu government to gain more control over the media. Retired presenter Haim Yavin was among those who criticised the prime minister for the IBA's closure. The move was described as "disrespectful and dishonourable", local media reported.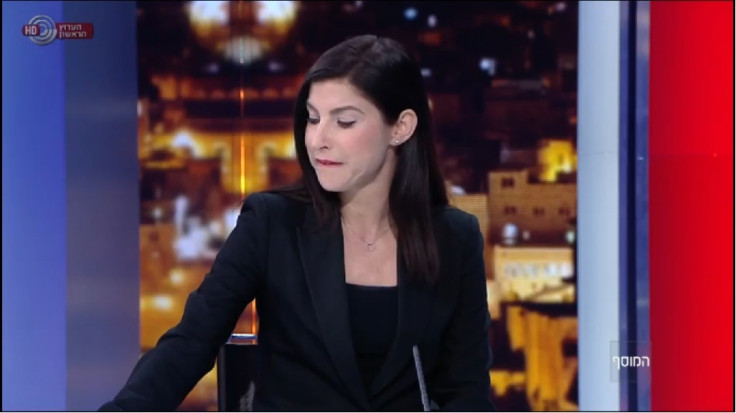 However, Netanyahu's office on Wednesday (10 May) issued a statement saying it was not an authorised decision.
"The prime minister heard about it from the media. He did not support the move and it was not done with his knowledge. He is also not authorised to make such a decision," the statement read.
"The prime minister was the one who fought so that the news company of the channel would continue broadcasting with as many workers as possible absorbed into the new news body."
The IBA, established in 1948, was funded mainly by licence fees. The launch of Kan was reportedly delayed and was almost abandoned in March.
The Israeli leader reportedly wanted it scrapped as he was wary of two officials appointed to senior positions in Kan who were left-leaning. However, he went ahead with the plan after the insistence of Finance Minister Moshe Kahlon, BBC reported.