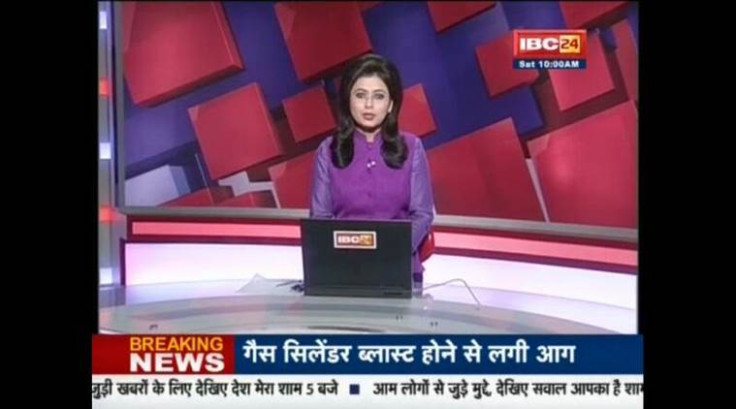 A presenter for India's IBC24, Supreet Kaur, realised she was reporting on her husband's death in a fatal car crash on live TV.
The 28-year-old was reading the 10am morning bulletin on Saturday (8 April) when she spoke with a reporter on the phone who was reporting on a breaking news story about a car crash in which three people died.
Kaur realised that her husband, Harshad Kawade, was driving on the same road with four friends in a Renault Duster. The newsreader managed to carry on with the TV broadcast for a further 10 minutes.
"As she read out the news, she found out that it was the vehicle her husband was to travel in in that region on the same day. Even though the reporter on the ground did not give out names, the team could tell that she had found out.
"The production team had also just found out, but could not tell her as she was live on television,'' said a senior editor with IBC 24, one of Chhattisgarh's leading Hindi channels.
"It speaks volumes about her sense of duty and professionalism that she continued and kept calm for another 10 minutes.
"The moment the cameras were off she began calling her relatives and broke down. She left for the accident site after that.
"Kaur has worked with us for nine years and is one of the most popular anchors in the state. We stand with our colleague in pain."
A police officer told the Indian Express: "There were five people in the Renault Duster vehicle that they were travelling in and another unidentified vehicle, most likely a truck, hit them from behind. The damage to the vehicle was terrible and three people died with two others grievously injured… (Kaur's husband) Harshad Kawade, a Raipur resident, was one of them."
India's motorways have one of the world's highest number of road traffic accidents, with over 200,000 every year, according to the World Health Organization.