Trump claims Clinton's Syria policy will lead to World War III
The GOP nominee says the US should focus on defeating Isis instead of Syrian President Bashar al-Assad.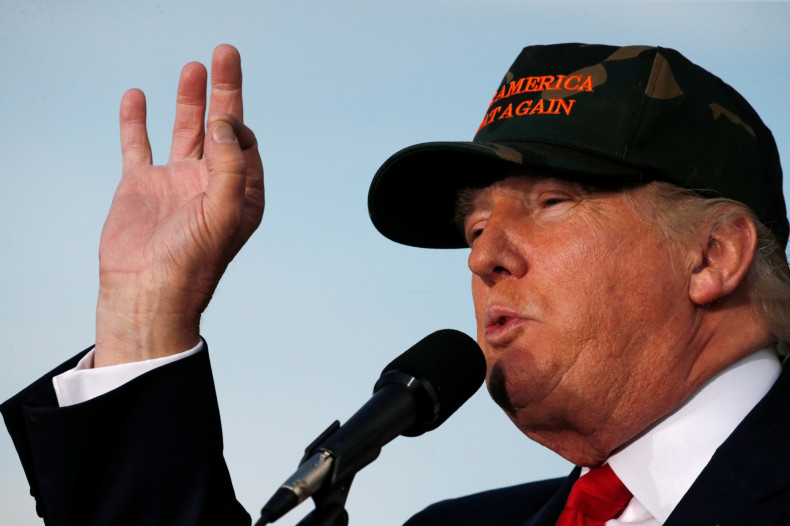 Republican presidential nominee Donald Trump says rival Hillary Clinton's foreign policy plan in war-torn Syria will launch World War III. Trump said the Democrat's plan had the potential to incite conflict with nuclear-armed Russia.
In an interview with Reuters, Trump said defeating the Islamic State (Isis) is more important than getting Syrian President Bashar al-Assad to step down. "What we should do is focus on Isis. We should not be focusing on Syria," Trump said from his Trump National Doral golf resort. "You're going to end up in World War Three over Syria if we listen to Hillary Clinton."
The Democratic nominee has called for a no-fly zone and "safe zones" on the ground for civilians. According to Reuters, some analysts fear protecting those zones could lead to conflict between the US and Russia, which is working alongside the Syrian regime.
"You're not fighting Syria any more, you're fighting Syria, Russia and Iran, all right? Russia is a nuclear country, but a country where the nukes work as opposed to other countries that talk," he said.
Trump noted that removing Assad from power was less important than defeating the terrorist organisation. "Assad is secondary, to me, to Isis," he said.
The GOP nominee also questioned how Clinton would negotiate with Russian President Vladimir Putin after continuously criticising him. Trump said her remarks about the Russian leader have raised questions about "how she is going to go back and negotiate with this man who she has made to be so evil".
According to Reuters, Clinton's campaign dismissed Trump's criticisms and highlighted that national security experts from both parties have denounced Trump as unqualified to be commander-in-chief.
"Once again, he is parroting Putin's talking points and playing to Americans' fears, all while refusing to lay out any plans of his own for defeating Isis or alleviating humanitarian suffering in Syria," Clinton spokesman Jesse Lehrich said in a statement.
The BBC reported that Clinton's policy on Syria is a departure from President Obama's own policy and would be a significant escalation of US involvement in the Syrian civil war.
The GOP nominee is trailing behind Clinton in the national polls with just two weeks left before the election. He has repeatedly suggested that the media is rigging the election against him.
He attacked his own party members for not uniting behind his candidacy, the BBC noted. "If we had party unity, we couldn't lose this election to Hillary Clinton," he said.
"The people are very angry with the leadership of this party, because this is an election that we will win 100% if we had support from the top," he added. "I think we're going to win it anyway."